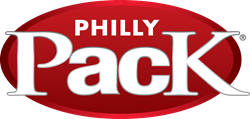 Our new RFID Visibility Platform , ViziTrace, will really make a difference for businesses with legacy systems that need to be integrated into any new RFID investments.
Doylestown, PA (PRWEB) September 30, 2015
Advanced Mobile Group, a leading provider of diverse RFID Solutions, will be exhibiting at "PhillyPack 15" at the Pennsylvania Convention Center in Philadelphia October 7-8, 2015, where the industry's newest software platform, "Vizitrace" will be available for public demos for the first time.
As a team of industry experts with implementations for national Brands across the country, AMG's combination of process expertise and hardware manufacturer knowledge and pricing leveraged together with their new RFID Visibility Platform, "ViziTrace", provide superior solutions built right for each industry and each company regardless of size.
Co-Founder Karl Herring shared "this is a great time for the RFID industry. Unlike the first wave of this technology two decades ago, we are now able to create impactful and positive-ROI solutions for nearly any industry and generate results for companies both big and small."
The AMG team will be present at Booth #1938 at the Pennsylvania Convention Center during the event and will be sharing their expertise on the types of solutions that might be best for your business.
To see what are the most typical questions to ask yourself about the real potential for RFID for your business or industry, download the eBook published by AMG earlier this year "20 Questions to Ask Yourself Before Implementing RFID"
About Advanced Mobile Group (AMG)
AMG provides tailored, industry-specific solutions that exceed their clients' standards for performance and reliability. From hardware and software to integration services, Advanced Mobile Group delivers complete, end-to-end mobile computing solutions from leading manufacturers—providing unparalleled value to clients of all sizes. With a deep knowledge and experience that has overseen hundreds of implementations over 20 years, AMG delivers improved speed, accuracy and transparency through the most cost-effective efficiency gains mobile solutions can deliver