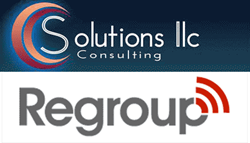 Mutual clients of the two companies will benefit tremendously from this new partnership.
San Francisco, CA (PRWEB) October 01, 2015
Regroup Mass Notification, the award-winning leader in emergency and mass notification technology, and Solutions Consulting LLC, leading experts in emergency and disaster management, have forged a partnership to provide organizations with enhanced emergency preparedness and response solutions.
Mutual clients of the two companies will benefit tremendously from this new partnership, as those organizations will now have a wide array of additional resources and services available to enhance their emergency response plans.
"In working with our clients, we understand that communication is a crucial piece that ties emergency preparedness together with emergency response. By joining forces with Regroup, we can now integrate our services around a communication tool that we know will help save lives," notes Timothy Stuppy, CEO of Solutions Consulting LLC.
Regroup's powerful, yet easy-to-use mass communications platform is leveraged by universities, state/local governments, corporations and non-profits across North America to streamline emergency and day-to-day communications.
"Many of our clients are looking for ways to improve their emergency response plans and maximize their use of our mass notification system. Solutions Consulting's depth of expertise and hands-on experience in crisis management and response will help our clients accomplish both of those goals," says Joe DiPasquale, CEO of Regroup.
About Regroup:
Regroup, the leading provider of Emergency and Mass Notification solutions and DRI 2015 Notification System of the Year, offers easy one-click messaging to mobile phones (text/voice), landlines, email, social media, websites and more. Regroup stands apart from other mass communication systems with its ease of use, automated messaging capabilities, seamless integration with client databases and other third-party systems, unparalleled 24/7 customer support and unlimited text/voice/email messaging.
To learn more about how Regroup's Emergency Notification System can provide rapid communications during a crisis, as well as streamline day-to-day communications, call 917-746-6776 or email inquiries@regroup.com
About Solutions Consulting LLC:
Solutions Consulting LLC is your innovative source for business continuity and emergency operations planning. We leverage our continuous process improvement framework to tailor our suite of risk analysis, mitigation, management planning, and response training services to maximize scarce resources to meet the specific needs of your organization, thereby ensuring a more efficient response to any emergency, disaster, or security threat while helping you to save time, money, and lives. For more information, please call 844-491-1411 or visit http://www.solutionsllc.consulting/