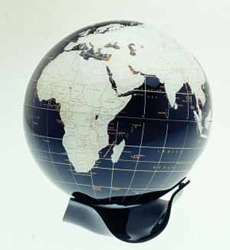 (PRWEB) October 02, 2015
"People tend to focus on scarcity of jobs when they discuss immigration," said Joseph Ferriolo, Director of Wise. "But E-1 business owners who immigrate bring new jobs and a jolt of new life to our economy, and of course we want to support that in any way we can."
A stronger emphasis at Wise on ease-of-use for its planning tools and in-depth research can be of particular assistance to these business owners, Ferriolo said, and brand new services like full website planning and design can support success into the future.
In addition, immigration rules require the company to provide a business plan showing five-year projections. Ferriolo said in-depth financials are a specialty of the MBA-educated writers at Wise.
"We're always adding services and looking out for new ways to support anyone working to make the economy stronger, and we believe E-1 visa holders are here to do just that."
Wise Business Plans (http://www.wisebusinessplans.com), staffed with professional MBA writers, researchers and financial experts, is a trusted partner for businesses across a broad spectrum of products and services. Our mission is to empower our clients to make the best possible business decisions, boost company performance and facilitate their funding success by laying the groundwork for strong businesses that excite, inspire and retain talented and exceptional employees.