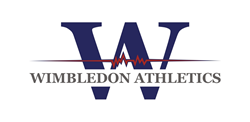 A large part of raising awareness of SCA is informing people about how critical immediate assistance is to survival.
Boca Raton, Florida (PRWEB) October 01, 2015
Wimbledon Health Partners (WHP), the nation's leading on-site diagnostic testing organization for colleges and universities which provides vascular, electrocardiogram, and echocardiogram testing is proud to support awareness of SCA. In support of the awareness month WHP is giving AEDs to schools free of charge.
A large part of raising awareness of SCA is informing people about how critical immediate assistance is to survival. When someone has a SCA their heart stops and they need immediate assistance or they will die. A SCA strikes without any warning and the person could die or suffer brain damage within minutes. Having an automatic external defibrillator (AED) on hand is critical to survival, and it is best used within three minutes of a SCA.
This is why Wimbledon Health Partners' athletic division, Wimbledon Athletics started their Heart Smart/Team Strong initiative to provide AEDs for high schools, colleges and universities nationwide. Children and teenagers do not receive diagnostic testing for heart conditions. There are thousands of young athletes playing sports with undiagnosed cardiovascular anomalies that could cause a SCA. For this reason, Wimbledon Athletics offers diagnostic testing to high schools, colleges and universities. It is Wimbledon Athletics mission to prevent unnecessary deaths through the detection of cardiac anomalies and the use of AEDs. Wimbledon Athletics is giving AEDs away for free to schools who sign up to test their student athletes.
To find out more about Wimbledon Athletics' Heart Smart/Team Strong program and receive a free AED, call (855) 200-8262 and ask to speak to the Program Director.
About Wimbledon Health Partners:
Wimbledon Health Partners was formed in response to the demand to attain on-site diagnostic testing capabilities for circulatory conditions that can be detected through the use of vascular ultrasound and echocardiography. Furthering our capabilities, nerve conduction velocity testing (NVC) is also utilized to support diagnosis of nerve involvement and manage risk. The company also reinforces its mission of promoting early testing through its athletics testing division, Wimbledon Athletics, which specifically focuses on the detection of undiagnosed cardiovascular anomalies to help minimize death among young athletes. For more information go to http://www.dxtesting.com or call (855) 200-8262.