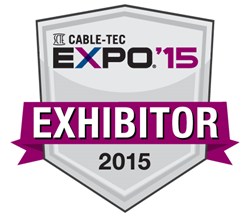 Alpharetta, GA (PRWEB) October 01, 2015
Advancements in technology require Communications Service Providers (CSP's) to upgrade network equipment frequently, resulting in unused equipment and excess inventory. One of the many benefits of asset lifecycle management (ALM) is recovering value from equipment and parts that are no longer needed for their original purpose. As a leader in cost avoidance and asset management programs and services, MDSi looks forward to our annual participation in the SCTE Cable-Tec Expo. We are especially excited this year as our partner, Fulcrum Technologies – maker of the CATS Asset Lifecycle Management software, will be exhibiting with us as we provide live demo's of our integrated ALM solution.
MDSi and Fulcrum Technologies will be demonstrating our ALM solutions in booth #2715 at the Cable-Tec Expo '15 in New Orleans, LA between October 13-16th. Specifically, we will be highlighting the ability we provide our customers to recognize a significant return on investment for all forms of excess or inactive equipment. Conference participants who seek a broader range of reports and intelligence about their network infrastructure can get a first-hand view of the MDSi/Fulcrum solution and learn how to get visibility, gain insight, and take control of their new, existing, and stranded assets.
About MDSi
MDSi provides a proprietary asset intelligence SaaS system, hardware and services solutions for telecom, cable, and data center companies to reduce capital and operating expenditures. MDSi programs couple asset purchase & deployment requirements with asset lifecycle management to achieve ongoing cost avoidance; simultaneously streamlining technology deployments and operations. Headquartered in Alpharetta, GA, our state-of-the-art labs are fully ESD compliant, climate controlled, and supported by our team of OEM certified technicians and engineers. Certifications that we employ include: Full EPA Compliance, ISO 9001:2008, ISO 14001, OHSAS 18001 Certified, R2 Solutions Certification, SSAE-16 Audited, and Certified WBENC – Women's Business Enterprise. For more information on MDSi, please visit us at http://www.mdsiinc.com.
About Fulcrum Technologies™, Inc.
Fulcrum is the leading provider of Asset Lifecycle Management solutions for Communication Service Providers, including wireless and wire-line telecom carriers and Internet and cable providers. Fulcrum's CATS software allows companies to track the status of their infrastructure assets in real-time while automatically synchronizing with other back-office systems. CATS enhances operational efficiencies, regulatory compliance, and profitability by improving capital equipment utilization, rationalizing spares allocation, and streamlining return and repair processes. Fulcrum is used by 3 of the 4 largest telecom providers in North America and has recently been selected by one of the world's largest providers in APAC. To learn how to get visibility, gain perspective, and take control of your physical assets, please visit http://www.fulcrum.net.