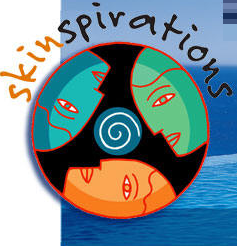 Teenagers convinced that the bump in their nose is ruining their life can get a straight nose with a temporary dermal filler treatment, and when it wears off in a year or so, they may no longer think the bump looks so bad.
Tampa Bay, FL (PRWEB) October 01, 2015
Plastic surgery among teenagers is on the rise: in 2013, nearly 64,000 teenagers received plastic surgery. According to Yahoo Parenting, about 40% of patients who have plastic surgery in the summer do so because they can recover discreetly. (1) Dr. Cynthia Elliott, owner of Tampa Bay cosmetic medical practice, Skinspirations, notes that while cosmetic procedures may boost a teenager's self-esteem, going under the knife at such a young age is not usually a wise choice in the long run.
Rhinoplasty, ear surgery, breast augmentation, and male breast reduction are the most common procedures among teens; there is also a market in liposuction and lip fillers (2), a trend which some say has been heavily influenced by celebrities such as 18-year-old Kylie Jenner, who notably received temporary lip fillers in order to combat self-esteem issues. The teen admitted to getting the work done on her show Keeping Up with the Kardashians. Jenner's celebrity status has been influencing teen girls to do the same.
In 2014, 3,531 girls under the age of 18 received breast augmentation surgery and over 3,000 teenagers received liposuction. (1) Additionally, laser hair removal was the most popular non-surgical procedure among teens ages 13 to 19 in 2014. Out of 160,541 non-surgical procedures, 71,650 of those procedures were for laser hair removal. 26,961 laser skin resurfacing procedures were performed in 2014, and 19,170 Botox procedures were performed on this age group. There was a slight increase in each of these types of non-surgical procedures in the past year. (3)
Although it's understandable that self-conscious teenagers may want to repair what they see as a deformity, allowing adolescents to surgically alter their appearance so that they can look more like the celebrity of the day, is a decision they'll most likely regret later, per Dr. Elliott.
"The areas of the brain responsible for weighing long-term consequences aren't done developing until the early 20's," says Dr. Elliott, "so most teenagers aren't neurologically mature enough to make a decision about changing their appearance for the rest of their life."
Dr. Elliott points out that a 16-year-old nose is still growing and any rhinoplasty done at that age may not look the same several years later; additionally, breast augmentation can have both physical and emotional unwanted effects as female breasts continue to change until the age of 22. (1)
Nonsurgical rhinoplasty and chin augmentation with dermal fillers, are examples of nonsurgical options that can provide a temporary improvement in a perceived flaw without requiring a forever decision. "Teenagers convinced that the bump in their nose is ruining their life can get a straight nose with a temporary dermal filler treatment", says Dr. Elliott, "and when it wears off in a year or so, they may no longer think the bump looks so bad."
Dr. Elliott points out that other nonsurgical procedures like laser hair removal or laser resurfacing for acne scars, can help boost confidence in teenagers without altering their overall appearance, and it's a sign of the times that there are now treatments that can help improve self-esteem during adolescence.
About Dr. Cynthia Elliott and Skinspirations:
Cynthia Elliott, M.D., is the owner of Skinspirations, a practice devoted to cosmetic and regenerative medicine, located in Clearwater, Florida. Practicing in the Tampa Bay area since 1990, Dr. Elliott has served on the staff of multiple hospitals including Bayfront Medical Center and St. Joseph's Hospital, as well as on the faculty of the USF School of Medicine. Dr. Elliott currently serves as an expert witness in Cosmetic Medicine for the Florida Board of Medicine. Because of her reputation & experience, she has been chosen to teach her techniques to other practitioners, by several aesthetic product & device manufacturers, including Allergan, the makers of Botox Cosmetic & Juvederm; Cutera Lasers; & Suneva Medical, the makers of Bellafill. Dr. Elliott obtained her M.D. from the University of Illinois College of Medicine and completed her residency in Emergency Medicine at the University of Colorado Health Sciences Center. Originally board certified in emergency medicine, she has been providing nonsurgical cosmetic medical treatments since 2003. With her staff of aesthetic experts at Skinspirations, and over 20,000 cosmetic medical treatments performed, you know you'll get the best and safest results possible. For more information, visit http://www.skinspirations.com.
(1) Bertsche, Rachel. "Teens Are Getting Back-to-School Plastic Surgery"; Yahoo! Parenting; August 25, 2015. yahoo.com/parenting/teens-are-getting-back-to-school-plastic-surgery-127581992102.html
(2) Olya, Gabrielle. "The Newest Back-to-School Must Have for Teens? Plastic Surgery"; People; August 28, 2015. people.com/article/teen-plastic-surgery-back-to-school
(3) Cason, Kristin. "More Teens Turning to Plastic Surgery"; News 4 Jax; September 1, 2015. news4jax.com/news/more-teens-turning-to-plastic-surgery/35053300
(4) Glyde, Cleo. "The Alarming Trend of Teen Botox, Fillers and Other Cosmetic Enhancers"; Daily Telegraph; September 27, 2015. dailytelegraph.com.au/lifestyle/sunday-style/the-alarming-trend-of-teen-botox-fillers-and-other-cosmetic-enhancements/story-fniz90vp-1227540683470