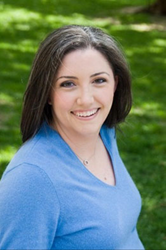 Microneedling is the newest tool we are using at Advanced Dermatology & Skin Care to clear patients' skin and restore a youthful, refreshed glow.
West Orange, New Jersey (PRWEB) October 02, 2015
For more than a decade, Advanced Dermatology & Skin Care has offered medical and cosmetic dermatology services to West Orange, Livingston, and all of North Jersey, seeking more to restore than enhance patients' natural beauty with the latest in technological advances. In September of this year, the team at Advanced Dermatology continued this commitment to innovation by adding a new treatment to their menu of services: microneedling. New Jersey patients coming to the office increasingly reported seeing media reports about microneedling and requested access to it, as well as more information about what it involves and how it works.
Two ingredients in healthy, youthful skin are collagen and elastin, both of which diminish over time, leading to skin that is crossed by fine lines as it develops other blemishes and marks. Microneedling works to reinvigorate worn skin by stimulating new collagen and elastin production, giving the treatment its more formal name: collagen induction therapy.
The microneedling device resembles a pen that, when moved over the skin, creates a series of incredibly small punctures. These tiny, precision-driven "micro-injuries" are created by a dozen sterile needles and serve a dual function. First, they kick start the body's natural healing process, which results in softer, smoothed-out wrinkles and an overall improvement of skin texture and tone. Second, they act as a multitude of delivery channels, effectively conveying topical gels and creams applied directly to the skin throughout the epidermal layer, generating even more of an aesthetic boost.
Dr. Rachael Hartman began to consider offering microneedling due to the obvious patient interest, receiving requests from locals who had heard about it in media reports and were eager to see its effects on their own faces. The Advanced Dermatology team researched the modern microneedling technology, applied it in a limited capacity, and then decided to make it a permanent part of their lineup due to its low complication rate, lack of a lengthy downtime required post-treatment, and, of course, its noticeable results.
Conditions found to be improved by microneedling include fine lines, large pores, and stretch marks.
Every treatment will start with a consultation so the Advanced Dermatology team can determine a patient's unique aesthetic goals and develop a treatment plan with the expectation of delivering the desired results. Not every mark or line can be erased, but many patients find that microneedling and other available treatments make their blemishes and wrinkles less noticeable after a session, giving them a renewed appearance.
To learn more about microneedling at New Jersey's Advanced Dermatology & Skin Care, call 973-731-9600 or contact them at drspey.com.