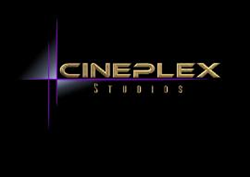 TikiLIVE responds to a support ticket within 30 minutes of its submission.
Marathon, FL (PRWEB) October 02, 2015
TikiLIVE is proud to announce that its ability to meet cinema industry support standards allows for the 24/7 broadcast of Cineplex TV in California.
Cineplex Studios is a broadcasting and media production company that uses TikiLIVE's web platform to publish its own generated content online to the PC, mobile, and Roku STB devices of a large worldwide audience.
By using TikiLIVE, Cineplex Studios has been able to reach a large audience in California on a daily basis, at all hours of the day. As proven by high viewer rates, the Cineplex TV audience is pleased with their unlimited access to the channel.
"We're always happy to see the satisfaction of both our clients and their customers," stated Eyepartner's CIO Tim Green. "It serves as a great motivator to continually enrich our services to guarantee consistent high quality performance."
TikiLIVE values its customers' feedback. Cineplex Studios has shared its content with the company's ability to provide exceptional customer support.
Fred Copeland, president of Cineplex Studios, stated, "I couldn't be happier with TikiLIVE… I really enjoy the clarity of the video image delivered and it looks way better than anything else out there." He went on to say, "I especially like the fact that we can have multiple channels showing different content and can embed them on multiple websites. I have also taken advantage of the pay-per-view, and it has worked flawlessly."
Copeland further expressed his high satisfaction with TikiLIVE's staff. Calling them an "outstanding" support team, he stated that whenever a support ticket is submitted, TikiLIVE always gets back to him in a speedy manner.
TikiLIVE responds to a support ticket within 30 minutes of its submission. The resolution of an issue usually occurs within one hour to 24 hours of submission, depending on the issue.
Cineplex Studios is extra happy with TikiLIVE's inclusion of Cineplex in their new ventures, too. TikiLIVE enjoys Cineplex Studio's family-friendly programming and always finds new ways to create different promotions methods.
In reference to TikiLIVE's attempt to create various promotional processes, Copeland said, "No other video streaming company has ever done this for us. This just proves to me what a good company this is by going out of their way to promote us and our programming."
Thanks to TikiLIVE's close attention to detail, streaming your channel and assuring that your audience is getting the quality they expect and deserve, is a breeze.
TikiLIVE is always developing new ways for its clients stand out among their competition, changing the scene of live streaming and video on-demand (VOD).
About Eyepartner
Eyepartner is a software development and hosting company that creates rich media enterprise broadcasting software for non-technical broadcasters, producers and progressive entrepreneurs.
About TikiLIVE
TikiLIVE is an IPTV / OTT platform development and cloud-hosting company that deploys enterprise solutions while providing first in class hosting to its clients. The TikiLIVE team focuses on delivering HD video, including both live streaming video and video on-demand (VOD). TikiLIVE provides its users with a comprehensive set of tools for producing and managing their live HD streaming content.
###
For more information about Eyepartner's customer service, help desk, or tutorials section, contact Loretta Green at 305-289-4557 or loretta.green(at)tikilive(dot)com.