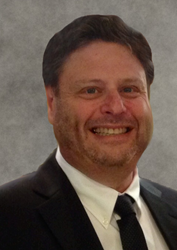 Michael's vast knowledge of Deltek Vision ERP adds additional depth and expertise to our collaborative consulting team.
Steamboat Springs, Colorado (PRWEB) October 19, 2015
Full Sail Partners, a Deltek Premier Partner, announces that Michael Kessler has joined the firm as a Principal Consultant. Mr. Kessler's hire bolsters the Full Sail Partners' team to 25 professionals focused on project-based technology solutions. Michael's extensive knowledge of the Deltek product set and proven consulting expertise will be an ideal match to help clients streamline business processes and achieve greater efficiency from their Deltek Vision ERP system.
As Principal Consultant, Michael brings 30 years of experience working in and around project-based accounting in both the Government Contracting and Professional Services industry. His extensive background includes overseeing accounting, auditing and finance operations.
"I am really looking forward to the opportunity to work with such a diverse set of clients," said Michael Kessler. "I have a passion for helping finance departments utilize Deltek Vision's finance and resource planning modules to their fullest capabilities to reach maximum productivity. I believe that processes designed under the guide of best practices, which work in tandem with system configuration, result in meaningful reporting and the ability to evaluate key performance indicators."
Michael Kessler has spent the past nine years actively involved in the Deltek community as a member of the Deltek Direct team where he assisted hundreds of US and International clients with system implementations and application support. His keen understanding of the Deltek Vision product, previous industry experience, and his passion for helping clients brings a strong player to the Full Sail Partners consulting arsenal.
"We are honored to have Michael join the Full Sail Partners' team," said Scott Seal, Full Sail Partners' Vice President of Consulting. "Michael's vast knowledge of Deltek Vision ERP adds additional depth and expertise to our collaborative consulting team. Michael has a proven track record with offering exceptional client services and we are excited to have him help our clients better leverage their Deltek Vision system."
For more information, please visit the Full Sail Partners' website at http://www.FullSailPartners.com.
About Full Sail Partners
Full Sail Partners provides client-focused technology services and solutions for more than 1,000 professional services firms nationwide. As Premier Partners for Deltek and the Client Feedback Tool, Full Sail Partners helps project-based firms fully integrate their business processes by connecting their front end and backend systems. We seek to help organizations identify the critical resources needed to create a faster, more efficient, and cohesive business infrastructure.