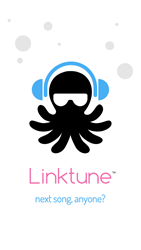 Linktune is well positioned to be the leading mobile social listening platform.
Los Angeles, CA (PRWEB) October 02, 2015
PMBC Group, a Los Angeles-based agency specializing in tech PR and communications, today announced the signing of Linktune, an account win for the agency's growing mobile application practice. PMBC Group is responsible for elevating awareness around the much anticipated launch of the mobile platform, as well as furthering CEO and founder Alex Plueger's position as a thought leader in the music listening arena.
"We are excited to add Linktune to our growing portfolio of innovative mobile applications," said Ola Danilina, founder and CEO of PMBC Group. "Linktune is well positioned to be the leading mobile social listening platform and we look forward to implementing a broad consumer and thought leadership campaign to drive and support the team's long-term success."
PMBC will develop and execute a multi-platform business, technology and consumer media campaign by leveraging Linktune's unique social listening platform, as well as Plueger's background including his career move from investment banking to app development. PMBC Group's outreach will focus on the primary demographic of users who are looking to combine all their music on one platform for listening as well as sharing and collaboration on playlists.
Linktune combines free and paid music services into one platform to search, play and share all your music and also acts as a mobile jukebox. Serving as a universal music player, the app searches several music platforms at once, automatically brings in all your playlists and songs from those platforms and creates new playlists using different music services, eliminating the need to toggle between apps. As a universal solution to listening and sharing, Linktune breaks the barriers between music silos and offers a seamless way to share music with others regardless of what music services the recipients subscribes to. The app is compatible with iTunes, iTunes Match, Spotify Premium, Rdio Unlimited, YouTube and Soundcloud.
Beyond streamlining the listening experience for users, Linktune serves as a social platform for users to not only share songs and playlists but also to collaborate on curated music. Acting as a mobile jukebox, Linktune hosts location-based playlists that allows users to join a "Linktune" session and help build a soundtrack to contribute to the ideal party through music.
About PMBC Group
PMBC Group is a leading technology PR firm based in Los Angeles, servicing clients across the globe. Acting as an extension of a client's team, PMBC develops and executes results-driven campaigns designed to elevate business profiles, attract investment, establish credibility and increase brand awareness. Areas of expertise include apps, software, adtech, fintech, consumer electronics and more.
For additional information, visit http://www.PMBCGroup.com and follow on LinkedIn, Twitter, Instagram and Facebook.