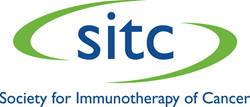 The recent advances in immunotherapies for the treatment of cancer represent significant progress and provides new hope for patients dealing with this deadly disease.
Milwaukee, Wisconsin (PRWEB) October 01, 2015
The Society for Immunotherapy of Cancer (SITC) applauds the U.S. Food and Drug Administration's (FDA) approval of Bristol-Myers Squibb's Opdivo (nivolumab) in combination with Yervoy (ipilimumab) for the treatment of advanced melanoma. This marks the first and only approved regimen of two immunotherapy agents in cancer. The approval of this combination therapy is a major turning point, offering patients a new treatment option, and opens the door for many other synergistic therapies to emerge.
"Today marks a milestone in the field of cancer immunotherapy," says SITC President Howard L. Kaufman, MD, FACS (Rutgers Cancer Institute of New Jersey). "Not only does this combination immunotherapy demonstrate an impressive, durable response in patients with metastatic melanoma, but today's approval also illustrates the potential advantage of combining immunotherapy agents offering previously unavailable options to cancer patients."
Yervoy (a CTLA-4 checkpoint inhibitor) and Opdivo (a PD-1 checkpoint inhibitor) are both a type of immunotherapy that act to release the brakes on the immune system to recognize and mount an attack against cancer. Yervoy was approved by the FDA in 2011 as the first therapy to show improved survival in patients with metastatic melanoma. Opdivo was approved in 2014 after showing impressive response rates in patients with previously treated unresectable or metastatic melanoma. In preliminary studies, Yervoy and Opdivo showed evidence of complementary action when used together, suggesting that blocking two independent checkpoint pathways may improve the immune response against cancer. The FDA approval for this combination therapy is based on results from the pivotal study CheckMate 069, a Phase 2 trial evaluating Opdivo plus Yervoy versus Yervoy alone in previously untreated patients with advanced melanoma.
The results from the CheckMate 069 trial illustrated an increase in objective response rate with the Opdivo plus Yervoy regimen (60%) compared to Yervoy therapy alone (11%). Complete responses were reported in 17% of patients, while a partial response was observed in 43% of the patients in the Opdivo plus Yervoy group. In addition, the Opdivo plus Yervoy combination therapy resulted in a 60% reduction in the risk of progression compared with Yervoy alone. Progression free survival was 8.9 months for the combination therapy compared with 4.7 months with Yervoy alone. Overall, this study supports the rationale for using with two immunotherapy agents to drive the immune system to attack cancer cells.
"This approval will establish the combination as a new standard of care for patients with metastatic melanoma. The recent advances in immunotherapies for the treatment of cancer represent significant progress and provides new hope for patients dealing with this deadly disease," says Kaufman.
About SITC
Established in 1984, SITC is a non-profit organization dedicated to improving cancer patient outcomes by advancing the development, science and application of cancer immunotherapy and tumor immunology. SITC is comprised of influential basic and translational scientists, clinicians, health care professionals, government leaders and industry professional around the globe. SITC aims to one day make the word "cure" a reality for cancer patients everywhere. For more information please visit http://www.sitcancer.org.