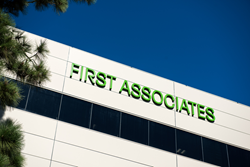 "We're thrilled to partner with First Associates. They have the scalability, flexibility and infrastructure to work seamlessly with our operations and provide our customers with outstanding service."
San Diego, CA (PRWEB) October 06, 2015
Continuing a strong growth record in the online consumer finance sector, First Associates Loan Servicing has partnered with Cumulus Funding to provide primary servicing to the company's consumer finance program. Based in San Diego, First Associates Loan Servicing is the country's fastest growing loan and lease servicer.
Cumulus Funding specializes in providing access to capital to customers who may not qualify through traditional lending institutions. Unlike banks or traditional lenders, Cumulus Funding provides funds via an Income Share Agreement (ISA), an innovative financial tool that allows customers to receive funds in exchange for a percentage of their future income.
Future payments are not fixed, but vary based on the customer's future earnings. If the customer's salary or wages are reduced or cease completely for some time, payments to Cumulus Funding are reduced as well, and can even go to zero in the case of unemployment.
Cumulus Funding considers themselves as having a financial stake in their customers' success, and they offer a variety of services to assist customers who become unemployed, including resume review and career search assistance.
Cumulus Funding is currently providing Income Share Agreements to residents of Georgia, South Dakota and Texas.
"We're thrilled to partner with First Associates" said Nathan Popkins, Founder and CEO of Cumulus Funding. "They have the scalability, flexibility and infrastructure to work seamlessly with our operations and provide our customers with outstanding service."
"Cumulus Funding is a game-changing capital provider" said David Johnson, CEO of First Associates Loan Servicing. "Their unique business model provides customers with a new and innovative way to access credit on their own terms. We look forward to providing their customers with the excellent level of service for which we're known."
About Cumulus Funding
Cumulus Funding is the first true human capital finance company in the United States dedicated to serving the American worker. The company believes that American workers deserve a financial partner aligned with their interests. Cumulus Funding provides them with access to capital using a structure that is simple, clear and flexible.
About First Associates Loan Servicing, LLC
Based in San Diego, First Associates Loan Servicing is the fastest growing third-party loan and lease servicer in the United States. The company offers a wide range of solutions for a variety of asset classes including marketplace lending, automotive, motorsports, business, retail purchase finance, solar, timeshare and student loans. First Associates has experienced management and staff, full SSAE 16 II audit, best-in-class IT infrastructure, as well as strong institutional relationships with commercial and investment banks, finance companies, investment funds and credit unions. First Associates Loan Servicing leads the consumer finance industry in providing customized technology and customer service solutions for its partners. For more information, please visit http://www.1stassociates.com.
# # #