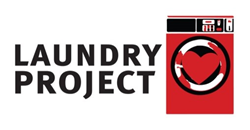 To date, the organization has washed 43,400 loads of laundry for roughly 5,000 families during 192 projects nationwide.
FORT WORTH, Texas (PRWEB) October 02, 2015
Current Initiatives, in partnership with Gateway Church North Fort Worth, will be providing free laundry services to lower-income area residents and families at record-setting numbers this Saturday. The project is set to take place Oct. 3 from 10 a.m. until 1 p.m. at 10 different locations simultaneously, bringing renewed hope to hundreds of people in need.
The locations are:
•D's Super Wash - 2801 Hemphill St. - media opportunity location
•Roy's Wash-N-Dry - 5506 River Oaks Blvd. - media opportunity location
•Haltom Coin Wash - 3300 Haltom Rd.
•King Wash - 3212 NE 28th St.
•Kwik Wash - 1800 N Sylvania Ave.
•La La Laundromat – 5120 Witchita St.
•Sycamore Super Laundry – 3951 Sycamore School Rd.
•Wash & Dry – 3532 Altamesa Blvd.
•Super Wash N Dry – 1560 Berry St.
•Super Coin Laundry – 2916 Cleburne Rd.
Gateway will be providing volunteers to assist residents with the funds and items necessary to wash clothes, towels and linens. This marks the second Laundry Project day Current and Gateway have held.
"We're looking forward to returning to Fort Worth. We hope this shows residents who are struggling that people do care and compassion does exist," said Jason Sowell, founder of Current Initiatives. "No one should have to choose between a necessity like food over clean laundry."
Founded in 2008, the Laundry Project has assisted lower-income families in over 20 cities across the country by providing the detergent, softener and quarters necessary to wash clothes and linens. To date, the organization has washed 43,400 loads of laundry for roughly 5,000 families during 192 projects nationwide.
Sowell estimates his team of Current and Gateway Church volunteers will wash at least 2,500 loads of laundry for Fort Worth residents.
**Members of the media are encouraged to attend the D's Super Wash OR Roy's Wash-N-Dry location to speak with a Laundry Project representative and community members about the impact of this event.
About Current Initiatives
Current Initiatives is a 501(c)(3) not-for-profit organization incorporated in Florida that started with young adults committed to educating others on current social initiatives and mobilizing them to bring about change. Current establishes community groups for awareness and education and organizes local initiatives such as the Laundry Project, Hope For Homes Project and Affordable Christmas. To learn more about Current Initiatives, visit http://www.engagethecurrent.org, or see to photos of past Laundry Projects, visit us at http://www.laundrybycurrent.org.
For more information, contact Jason Sowell, Executive Director/President of Current Initiatives at 727.537.9082, by email at Jason(at)EngageTheCurrent(dot)org or http://www.laundrybycurrent.org.
For Media Use Only: Please contact Kendra Cummings at Vistra Communications at 813.961.4700 ext. 206 or Kendra(at)ConsultVistra(dot)com.
###