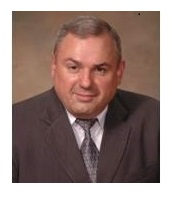 Arlington, Virginia (PRWEB) October 03, 2015
IMTAS Appoints Jerry L. Bowman as Chief Business Development Officer
Former Public Company President and Chief Operating Officer and BICSI President
IMTAS® announced that it has appointed Jerry L. Bowman, former President of BICSI and industry leader as its Chief Business Development Officer. Mr. Bowman joins IMTAS after leading a very successful career in the private sector, where he has had a number of successful executive roles in technology companies. In his new role, Mr. Bowman will leverage his unique background in the ICT, design and construction, along with the development of standards and best practices to develop and enhance company relationships and strategic market position.
Mr. Bowman was the President of Building Industry Consulting Service International (BICSI), the international association supporting the information technology systems ICT industry as a publisher of design and installation reference manuals, standards development organization (SDO), global training, certifications and credentials. Mr. Bowman served on the BICSI Board of Directors for eight years prior to being appointed to an Advisory Board position with ICS and then transitioning into an active role as an executive. Throughout his 15 years of BICSI membership, he has been a member and Chair of several BICSI committees and was instrumental in the creation and implementation of BICSI's NxtGEN Program – rewriting the BICSI business plan and significantly modifying BICSI's credentialing programs.
In addition to his leadership position with BICSI, Mr. Bowman was the President and Chief Operating Officer for Beacon Enterprise Solutions Group, Inc., a global leader in the design, implementation and management of high performance ICT infrastructure solutions. Prior to Beacon, he was Vice President/Managing Director of CommScope's Global Services (Hickory, NC). Bowman originally joined Avaya prior to the 2003 acquisition by CommScope where he initially managed the introduction of technology into Class A real estate development. During the time with AVAYA and CommScope, his practice was focused on providing consulting, engineering and other project services for the construction of Fortune 500 data centers and ICT systems Class A office space. His clients included US-based companies like Blue Cross Blue Shield, Disney, Cisco, Wachovia, JPMorgan Chase, HP, Intuit and Time Warner.
Mr. Bowman is a contributing author for McGraw Hill and Auerbach Publishing and has been published in the Residential Networks and the Information Security Management Handbook along with numerous BICSI and TIA publications. Mr. Bowman was an Editor and contributing author for the first ANSI/BICSI-002 Data Center Design and Implementation Best Practices. He has been published frequently in industry magazines, and does numerous national training, and speaking engagements on the topics of physical security, information security, convergence, data center design and executive management related topics.
Mr. Bowman is currently on the Board of Directors for InfraGard, a partnership between the FBI and the private sector. It is an association of persons who represent businesses, academic institutions, state and local law enforcement agencies, and other participants dedicated to sharing information and intelligence to prevent hostile acts against the U.S. He is also a member of BICSI, the American Society for Industrial Security (ASIS), the International Information Systems Security Certification Consortium (ISC²), ISACA and the Green Grid.
"Working with IMTAS is an incredible opportunity" Mr. Bowman said. "I am pleased to join a company with IMTAS excellent reputation and strong relationships. I look forward to working with the management team to position IMTAS for unprecedented growth as it remains focused on helping its clients achieve desired business outcomes in a dynamic technical and financial environment."
IMTAS Chairman of the Board and CEO Ajay Bhatia said, "We welcome Jerry's leadership and impressive Business Development experience to IMTAS. His appointment is a significant step in demonstrating IMTAS corporate commitment to helping our clients, our employees and our partners. In his role as Chief Business Development Officer, he will be responsible for Business Development and capture activities, and further strengthen the profitable growth we have experienced in past so many years. His results-oriented approach and ability to think strategically will play a pivotal role in extending our track record of innovation, while continuing on the growth path. "
IMTAS President and COO Zal Azmi added "Mr. Bowman brings years of technical and management experience and his leadership will be instrumental in IMTAS growth strategy. In his new role he will be supporting our clients, partners, and employees to better achieve their goals and objectives. We welcome Mr. Bowman to IMTAS."