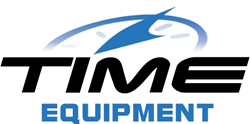 Bellevue, Washington (PRWEB) October 06, 2015
All organizations averaging 50 or more employees are required to comply with the Affordable Care Act (ACA) and file related returns to the IRS in early 2016. Time Equipment Company and Professional Benefit Services, Inc. are hosting a free lunch and learn session Friday, October 23rd, to help employers prepare. The seminar will be held October 23, 2015 at the Embassy Suites in Bellevue, Washington from 10:00 a.m. to 3:00 p.m.
Beth Baerman, Director of Communications for Attendance on Demand, and Jere Meyer, President, Professional Benefit Services, will educate HR and financial professionals about their obligations and how to prepare their businesses for ACA:

Gain an understanding of the employer mandate "pay or play" regulations.
Learn the details of IRS 1094-C and 1095-C reporting.
Discover workforce management strategies for limiting expense liability.
Understand key issues related to the ACA's insurance provisions:
-- Minimum essential coverage and minimum value
-- 2016 changes for small groups
-- Self-funded medical plan options
-- Advanced planning for the 'Cadillac Tax'
Baerman is an expert in time and labor management. As a frequent speaker about labor compliance, she has been advising employers about the Affordable Care Act and its implications for over three years. Baerman was recognized for this work with a 2014 Gold Award for Communications in the prestigious Women in Business World Awards.
Meyer holds a degree in Economics from the University of Washington. He is licensed in Health, Life, Disability, Property & Casualty and Securities, allowing him to advise on a wide spectrum of his clients' needs.
Please visit http://www.timeaca.com to learn more and register for this free event.
About Time Equipment Company
Time Equipment Company has been providing time and labor management solutions to the Pacific Northwest since 1928. The first piece of equipment sold in 1928 by the founder of this three-generation company still sits in our front office…a reminder of our principles: To give customers what they need and to provide superb customer service.
800-997-8463
About Professional Benefit Services, Inc.
Professional Benefit Services, Inc. is an independent insurance and retirement plan brokerage serving the Pacific Northwest since 1989. Locally servicing the Puget Sound since 1989, Professional Benefit Services is like a free extension to your Human Resources Department.
800-225-9349