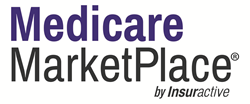 Medicare MarketPlace's customer testimonials and the company's reputation in the Medicare industry made it clear that they would serve our members well.
OMAHA, NEBRASKA (PRWEB) October 05, 2015
To help its members manage the growing expense of health care in retirement, the National Association of Independent Truckers (NAIT) has partnered with Medicare MarketPlace®.
The partnership, which comes just in time for Medicare's upcoming 2016 Open Enrollment Period between Oct. 15 and Dec. 7, gives NAIT members who are near age 65 and older access to Medicare MarketPlace's team of insurance agents. Licensed, contracted and certified in all 50 states to provide Medicare advice and products, Medicare MarketPlace's agents can help NAIT members find Medicare Advantage, Medicare Supplement and Medicare Part D Prescription Drug coverage. The partnership marks NAIT's first Medicare-related offering through its Truckers Insurance Exchange, a new platform that connects NAIT's 16,000 members to healthcare and personal solutions.
"As NAIT looked at what services we could add to increase and engage membership, we saw that our Medicare-age members wanted help understanding their Medicare options and finding affordable coverage," said Shelly Turpin, director of customer service at NAIT. "Medicare MarketPlace's customer testimonials and the company's reputation in the Medicare industry made it clear that they would serve our members well."
As part of the partnership with Medicare MarketPlace, NAIT members can request price quotes on Medicare health insurance and prescription drug plans online, or they can call to speak to a licensed insurance agent. The agents can answer questions on Medicare, compare plans and help NAIT members find plans that fit their specific situations and budgets. Medicare MarketPlace also offers educational content, such as videos and guides aimed at helping people make better decisions about their Medicare.
"Because Medicare health insurance and prescription drug plans' premiums, deductibles, drug formularies and their costs can change each year, it's vitally important for people on Medicare to review their plans annually," said Brian Hickey, Medicare MarketPlace vice president. "It's encouraging to see organizations like NAIT recognize the importance of offering Medicare support for its members. It shows they really understand the issues facing hardworking Americans who are nearing retirement."
Escalating health care costs and longer life expectancies have forced more pre-retirees to worry about how to pay for health care in retirement. The average lifetime retirement health care premium costs for a 65-year-old healthy couple retiring this year and covered by Medicare Parts B, D, and a supplemental insurance policy will be $266,589, according to the 2015 Retirement Healthcare Costs Data Report by health data provider HealthView Services. Add in dental, vision, co-pays and out-of-pocket expenses, and that number rises to $394,954. A 55-year-old couple retiring in 10 years can expect to pay $463,849 in total lifetime health care costs.
"We're honored to help NAIT's members manage their health care costs through their Medicare choices," Hickey said.
About Medicare MarketPlace®
Since 2008, Medicare MarketPlace® has helped thousands of consumers shop easily for Medicare Supplement and Medicare Advantage health care plans and Medicare Part D Prescription Drug plans online or by phone with the assistance of a licensed insurance agent who specializes in Medicare-related insurance products. Visitors to http://www.MedicareMarketPlace.com can quote and compare Medicare health plans in their area or simply learn more about Medicare. Medicare MarketPlace is a division of Insuractive®, Inc., a Nebraska resident insurance agency. Based in Omaha, Nebraska, Insuractive is also licensed as a nonresident insurance agency, or otherwise authorized to transact business as an insurance agency, in all states and the District of Columbia. Medicare MarketPlace and Insuractive are not connected with or endorsed by the United States government or the federal Medicare program.
About NAIT
The National Association of Independent Truckers, LLC ("NAIT") was founded in 1981 to serve the needs of Independent Owner/Operators. Over the years, NAIT has established long-term partnerships with providers that share its dedication to the industry. The organization has worked with its membership to develop association benefits to meet member needs, with a primary focus on providing access to buying power through benefit programs that deliver options to reduce the cost of running a trucking business.