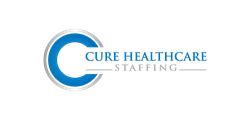 ...we ensure our medical partners that we will fill needed positions in the fastest rate, while maintaining our high standard of success."
Austin, Texas (PRWEB) October 05, 2015
Texas based nurse staffing firm, Cure Healthcare Staffing has added yet another facility to its growing client list. Senior Care of Weston Inn in Temple, TX, has come on board with Cure Staffing. Cure Healthcare Staffing is on a mission to be the No. 1 staffing firm in the Lone Star State and they are on the right path. The latest partnership with Senior Care of Weston Inn located in Temple, Texas, adds ample opportunities for those in the medical industry job market. Through the staffing agreement with Cure Staffing, Senior Care of Weston Inn will be in a position to streamline the company's staffing needs and continue to focus on quality operations and growth.
Senior Care of Weston Inn is a senior care center focused on providing transitional care for patients going from the hospital to their home. For this level of work, Senior Care requires skilled nursing and rehabilitation staff to provide patients with the greatest care and a seamless transition. In order to hold to the highest standard of this care, Senior Care is now entrusting Cure Healthcare Staffing to take the reins of staffing duties.
Regarding the hiring needs of Senior Care of Westin Inn, Cure Healthcare Staffing CEO Brandon Armstrong explains, "Our entire business is aimed at providing medical professionals with the most fitting positions in the Texas medical industry. By concentrating on this great state, and medical staffing as our industry of attention, we ensure our medical partners that we will fill needed positions in the fastest rate, while maintaining our high standard of success." Just as Senior Care of Weston Inn is dedicated to senior patient transition, Cure Staffing is focused on providing medical staffing to those working and living in Texas.
About Senior Care of Weston Inn
Located in central Texas, Senior Care of Westin Inn is one of four transitional care providers in the Senior Care network to operate in Temple. At the Westin Inn location the medical teams at Senior Care work with high-acuity/complex patients. The medical care available to patients here includes complex wound, cardiac, orthopedics, PM&R, intravenous therapy, and pain management. Patients have access to an onsite lab including X-ray capabilities, along with personalized care plans provided under the guise of the full-time nurse practitioner and medical director. Nurses, therapists, and administrators with coding and experience in insurance round out the staff at Senior Care of Weston Inn.
About Cure Healthcare Staffing
Headquartered in Austin, Texas Cure Healthcare Staffing operates via offices in Dallas, San Antonio and Houston. Cure Staffing serves a growing network of medical hospitals, clinics and specialized care providers throughout the state. Cure Staffing uses a four-step vetting process to hire the best medical candidates to fill the most applicable jobs in its network. Now that Senior Care of Westin Inn has joined this network, job applicants interested in working for this senior care transitional clinic can apply via Cure Healthcare Staffing.
Contact Information
Cure Healthcare Staffing
Corporate Office
7000 N Mopac
Suite 2101
Austin, Texas 78731
800-590-1690
curehealthcarestaffing.com