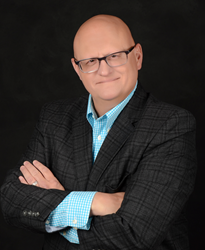 Brecksville, Ohio (PRWEB) October 06, 2015
The article addresses the reality that the Internet of Things, with its network-connected sensors, has moved rapidly from the realm of possibility into everyday usage, and that this technology has the potential to revolutionize manufacturing in the 21st century. Smart Business Magazine Editor-at-Large Dennis Seeds asks industry experts for their views on the potential benefits of the technology on manufacturing, quality, job creation, and more effective customer feedback. The potential impacts, including the need for continuing education and changing skill sets, are also discussed.
In the area of Quality, network-enabled devices that can monitor and report their own performance could allow for real-time analysis of operation that were previously not possible.
One of the most beneficial aspects for consumers would be the ability of a manufacturer using the technology to obtain more precise information about product performance than is currently possible by using customer surveys.
Finally, although the people interviewed represent different areas of expertise, one obvious consensus emerges about the IoT revolution: this is only the beginning.
About Bob Scaccia – In addition to running a design and consulting firm, Bob Scaccia is the leader of the Firmware/Embedded Software Group on LinkedIn with over 15,500 members, a contributor and blogger for UBM Inc, and a well-known firmware engineer and entrepreneur in the Cleveland area. Bob's company, USA Firmware, recently participated in a Cleveland technology event which showcased 14 unique applications of IoT technology, including one developed by USA Firmware.
About USA Firmware, LLC – USA Firmware, located in Brecksville, Ohio, is a forward-thinking product design and consulting services company specializing in hardware, firmware, software, and the Internet of Things.
USA Firmware's website can be reviewed at http://www.usafirmware.com.