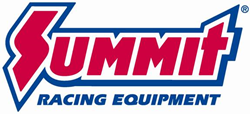 Tallamdge, OH (PRWEB) October 06, 2015
Now GM Duramax and Ford Powerstroke diesel owners can get Aeromotive's rock-solid fuel delivery the gas- and alcohol-fueled engine guys have enjoyed for years. Aeromotive Diesel Lift Pumps flow 130 gallons per hour at 10 psi, plenty to keep most diesel pickups fed.
The pumps feature a submersible, brushless electric motor with a flow-through design that eliminates leak-prone shaft seals. A convoluted diaphragm regulator means precise fuel pressure control; a built-in gauge port allows a diesel owner to hook up a gauge to monitor pressure.
Lift Pump Kits for GM Duramax engines have a "fail safe" valve. In the event of failure or a no-run condition, the valve will open and allow fuel to bypass the pump so a driver can keep going and pass up a date with the tow truck driver.
Other features include:

Self-priming—no need to pre-fill the filter during install or filter swap
Built-in check valve to keep the fuel system primed
OEM-style return—no need to modify the filler neck
100 micron in-tank filter
3/4 inch in-tank pickup tube and baffle
Quick-disconnect fittings for all fuel lines
Stainless steel filter stud and filter dip tube
Caterpillar 1R-0750 2-micron filter included—standard 1"-14 fuel filter thread, allows the use of other common filter brands
Wiring harness with Delphi Weatherpack connectors
Kit Applications

2001-2010 Chevy/GMC 2500/3500 HD with Duramax
2008-10 Ford F-250/350/450 Super Duty with Powerstroke
The Aeromotive Diesel Lift Pumps are also available separately without the kit components.
Summit Racing Equipment
http://www.SummitRacing.com
1-800-230-3030