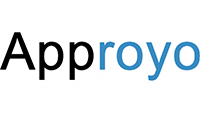 Palo Alto, CA (PRWEB) October 02, 2015
Approyo, a leading enterprise SAP HANA Solutions Provider, is providing the SAP HANA Cloud platform to integrate with the SearchYourCloud (SYC) Servers to power the new SYC search application.
SearchYourCloud (SYC) recently announced an OEM agreement with SAP. Through this agreement, SYC will integrate and offer the capabilities of SAP HANA® Cloud Platform with the SearchYourCloud Server, which returns more accurate and specific results in current workflows, from the desktop to the cloud, with a single search query.
"Since 2014 Arroyo has been the partner of choice for the SYC hosted SME server solution," said Ken Hawkins, SearchYourCloud. "With Approyo's help and integration into the SAP HANA cloud environment, we are able to offer our customers better business flow and help them make smarter decisions faster with our new search application."
"We are extremely happy to support SearchYourCloud." said Marcus Retrac, President of Approyo. "The power of our SAP HANA Cloud combined with SearchYourCloud makes for a powerful new solution for enhanced business productivity and security"
The SearchYourCloud Server runs on SAP HANA Cloud Platform, which enables businesses to increase productivity flows through indexed search capabilities and mitigate impact on operational speed or lag in providing the results or files that have been requested by the user. The SAP HANA database serves back the requests instantly, enabling the SYC software to run at its optimum and respond to requests quickly and expediently.
The SYC Server allows users to drop and share files into and from the cloud store of their choice directly from their devices, while its patented federated search allows users to perform a single search across all of their internal and external file storage and applications, including Dropbox, Google Drive, Microsoft Box, Microsoft SharePoint and Microsoft Exchange. Using enabled document-level encryption on all files, the SYC Server provides a completely secure, at-rest security layer, complementing the existing firewalls and mobile device management solutions that are already in place.
Approyo has been providing SAP HANA in the Cloud for the last three years. Approyo built an entire platform using the best solutions in the market, allowing clients to benefit immediately from SAP HANA without the massive upfront cost structure typically seen with those bare metal solutions.
About Approyo
Approyo is a global SAP HANA start up focus partner for products and services that include upgrades, comprehensive remote operations/managed services, consulting, hosting and implementations and cloud services. Approyo differentiates itself by offering scalable managed SAP HANA solutions for organizations of all size. Headquartered in Palo Alto, CA with partner offices around the world, Approyo has the capability to support global organizations and their applications.
For additional information e-mail us at info(at)Approyo(dot)com or call 404.448.1166.
About SearchYourCloud
SearchYourCloud is resolutely focused on developing innovative, groundbreaking technology and products (SearchYourCloud Server) based on patented algorithms. SYC software can additionally be embedded, integrated and implemented by third parties such as carriers/mobile operators, systems integrators and software providers. SYC also partners with companies that have in-house IT development/integration expertise wishing to utilize its technology to solve current technical and/or business challenges. The SearchYourCloud technology can be used as a front-end access method for existing private or public cloud services, or as the backbone to deliver new services as well as formidable layered security at the file and database level to supplement existing security schemes. In either capacity it delivers a new information access paradigm that promises to revolutionize the way in which users access and secure their critical data in the cloud. For more information, visit http://www.searchyourcloud.com/.
SAP, SAP HANA and other SAP products and services mentioned herein as well as their respective logos are trademarks or registered trademarks of SAP SE (or an SAP affiliate company) in Germany and other countries. See http://www.sap.com/corporate-en/legal/copyright/index.epx for additional trademark information and notices. All other product and service names mentioned are the trademarks of their respective companies.