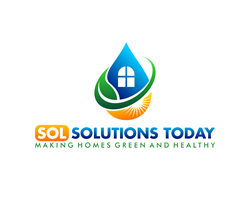 Seattle, WA (PRWEB) October 15, 2015
The energy efficiency industry has seen a massive surge in recent years as buyers demand for greener homes has exploded. Green building has become one of the fastest growing industries world wide. Sol Solutions Today has emerged as a popular option for many homeowners who are seeking to complimentary themselves of their monthly utility bills. 
Sol Solutions Today has found success in their grass roots approach to reaching its customers. "Offering complimentary dinners to our customers allows a comfortable place to ask questions and learn. We believe in empowering our customer with information, so that they can decide what's best for their home. Green upgrades have become very affordable. Many improvements work better and last longer than a lot of traditional options," comments Jack Olson, Northwest Sr. Manager, adding that, "Homeowners are making sure to improve their home's efficiency before winter months when utility bills tend to spike. And with only a few months left for end of the year tax credits, many homeowners have discovered now is a good time to act." 
"We have huge responses to our dinners, our Home Analysts have hosted dinners with groups of up to 50 at a time. It's a great experience and fun environment. People are excited to learn about what they can do to get involved. Sometimes people see their neighbors or friends at the dinner. It's a great energy," explains Jack. Sol Solutions Today offers a complimentary home analysis to their dinner attendees as well.
"Our in-home analysis shows homeowners what specifically is happening in their home and what some of their personal risk factors may be. Air flow is a topic not often discussed, yet can have huge effects on home health, maintenance expenses and air quality," shares Jack. Many homeowners are finding value in the home analysis realizing winter months are when mold and mildew growth is most prevalent. 
Much of Sol Solutions success can be attributed to their comprehensive approach to improving their customers homes and lives. "We improve homes, but our passion is people and our customers," explains Jack. It's that drive to offer a unique and complete service to their customers that has driven innovative install methods, to bring affordable installs to their customers. "We borrowed from the success of services like Groupon and Living Social, who offer discounted rates on premium services, for group purchasing. We organize group installs, and structure our installs so that we can do multiple homes in a day. This drives our costs down, which we are able to pass to our customer. Our customers participating in our group installs can save significantly on the installs of these improvements," explains Jack. For customers who can't accommodate the group install, "That's alright, we offer a six month guaranteed price as well, so homeowners know exactly what their homes needs and what incentives they may be eligible for," shares Jack. 
Government incentive programs make it easy for homeowners to qualify for flexible payment options for participating in energy efficient improvements. Sol Solutions Today has partnered with local banks to offer our customers special rates, zero start up fees, no early payment penalties and easy qualification for unsecured loans to make their homes more efficient. "Government incentives have made it easy for banks to work with all of our customers with qualifying credit," explains Jack. "The best part is that all of our improvements are eligible for the flexible payment program. This has allowed our homeowners the complimentarydom to improve many parts of their home at once, and not just focus on energy. It's a very exciting time in the industry and a great time to get involved." 
About Sol Solutions Today: 
Sol Solutions Today is a home evolution company dedicated to its customers. Sol Solutions Today helps to lower power and water utility bills as well as improve and test for indoor air quality. The company strives to improve home efficiency with new cost effective technologies, reduce water usage by removing grass and installing synthetic turf, installing solar as well as improving air flow and air quality in the home, significantly impacting health.
Sol Solutions Today realizes that often many small factors can add up to big factors as a whole in homes. Sol Solutions Today inspects homes top and bottom using winning products that give our customers peace of mind. The solutions result is making homes greener and healthier.