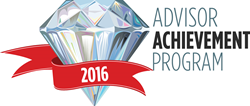 "One of the most fundamental cornerstones of NEXT is that we are owned and led by advisors," said Norm Grant, CEO of NEXT Financial Holdings, Inc. "We are looking forward to this new program that will allow us to reward our valued advisors."
Houston, TX (PRWEB) October 02, 2015
In an effort to further recognize and acknowledge representatives for their success, NEXT Financial Group, Inc. (NEXT) has created the Advisor Achievement Program, a rewards program that offers qualified participants access to exclusive marketing, technology and practice management.
"Our advisors have always been the force steering us toward success, and we have sought new ways to express our appreciation for their dedication over the years," said Barry Knight, president of NEXT. "Now, we are incredibly excited to announce the Advisor Achievement Program as our latest and largest initiative to date aimed at giving back to our representatives."
Broken into several tiers, the Advisor Achievement Program rewards producers at a variety of production levels. At the start of every year beginning in 2016, NEXT representatives will have the opportunity to participate in the program.
"One of the most fundamental cornerstones of NEXT is that we are owned and led by advisors," said Norm Grant, CEO of NEXT Financial Holdings, Inc. "Our representatives are our most valuable resource, and we are looking forward to this new program that will allow us to reward our valued advisors."
As NEXT grows, the firm will continue expanding the Advisor Achievement Program to include new resources for the benefit of all.
NEXT Financial Group Inc. is a Division III broker-dealer servicing approximately 730 independent financial representatives throughout the country. The firm was voted Broker-Dealer of the Year* by its representatives an unprecedented eight times and continues building upon their unique culture to better serve the needs of independent financial professionals and their customers.
*Based on a poll of registered representatives conducted by Investment Advisor magazine. Broker- dealers rated highest by their representatives are awarded "Broker-Dealer (B-D) of the Year."