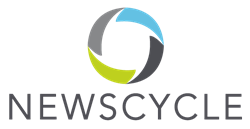 Darmstadt, Germany (PRWEB) October 02, 2015
Newscycle Solutions, the leading provider of software and services for the global news media industry, will present its content management, advertising and commerce systems to a worldwide audience of media professionals attending WAN-IFRA World Publishing Expo 2015 October 5th - 7th in Hamburg, Germany.
An international Newscycle team of executives and representatives invite Expo guests next week to visit Newscycle in Hall A1 on Stand 1.1440 (near the Media Port Revenue stage) where the company will demonstrate its best-of-suite publishing solutions. Specific topics will include content and digital system tips and tricks, digital and print advertising sales strategies, and multi-channel content sharing across platforms. Domain experts will also be available to answer technical questions on any of the Newscycle products and services.
Newscycle will participate in the Expo's Guided Tours held during the conference. Newscycle will greet World Publishing Expo 2015 attendees at the company's booth on Monday, October 5, 13.30-13.45 and present a brief outline of Newscycle's editorial content management solution.
Special workshop:
The Cybersecurity Imperative for News Media Companies
Tuesday, October 6, 14.00-15.00
Peter Marsh, Newscycle's Vice President of Marketing will present an in-depth look at cybercrime, and what news media companies can do to significantly reduce the risks of a cyber-attacks and data breaches.
Demonstrations:
Monday through Wednesday, October 5th - 7th, 10.00 – 17.00
Click to schedule an individual Newscycle demo, or to reserve a seat.
Newscycle audiences will participate in software demos running throughout the conference. Product experts will be on-hand to answer questions. Software systems on demonstration in German and English languages include:

Editorial and Digital content management software
Print and Digital advertising software
Circulation and e-commerce software
To schedule a demo, or meet with any of the Newscycle team, please click here, contact Robert Bohlin , Executive Sales Director EMEA at robert.bohlin(at)newscycle(dot)com or visit Newscycle on Stand 1.1440 in Hall A1.
About Newscycle Solutions
Newscycle Solutions, which was formed by the combination of DTI, SAXOTECH, Atex AdBase and MediaSpan, delivers the most complete range of software solutions for the global news media industry, including news content management, advertising, circulation, audience, and analytics. Newscycle is a trusted technology partner serving more than 1,200 media companies with over 8,000 properties across more than 30 countries on six continents. The company is headquartered in Bloomington, MN and has U.S. offices in Florida, Michigan and Utah; with international offices in Australia, Canada, Denmark, Germany, Malaysia, Norway, Sweden, and the United Kingdom. For more information, go to: http://www.newscycle.com.
Media Contacts:
Lisa Speth
Newscycle Solutions
Marketing Communications Manager
lisa.speth(at)newscycle(dot)com
Birgit Ankjaer
Newscycle Solutions
Marketing Manager EMEA
birgit.ankjaer(at)newscycle(dot)com