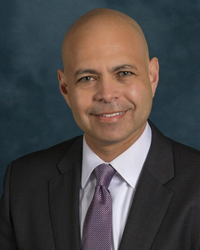 Covina, Calif. (PRWEB) October 05, 2015
Health care is an ever evolving industry and that trickles down to hospitals. It is imperative for health care providers to continually analyze how they can better meet the needs of patients, especially when those needs are also rapidly changing.
Understanding the critical need for population health management, Citrus Valley Health Partners (CVHP) has created the position of Chief Population Health Officer (CPHO) for its multi-hospital system and appointed Dr. Jorge Reyno to serve in the role.
As CVHP's CPHO, Dr. Reyno is ultimately responsible for developing the overall strategic direction, thought leadership, development, deployment, continuity, consistency and delivery of key areas of responsibility including: Population Health, Case Management, Pharmacy and Quality/Performance Improvement.
Population health is one of the most ambitious and most crucial undertakings the health care industry has ever embarked upon. The aging American population, coupled with the devastating impact of chronic diseases, has made the costs of delivering care in the U.S. twice of any other industrialized nation. The need to improve health status and outcomes on the level of a community or higher is absolutely crucial.
According to an April 2015 article in Forbes magazine, only one-third of hospitals in the country have the necessary information technology systems in place to manage populations of patients.
Fortunately, CVHP is one of them. Ensuring that the organization continues to advance in this area will be a major focus for Dr. Reyno.
"CVHP is already exploring new EMR systems. The system that is ultimately selected must not only replace what the current EMR does, but must also be a pivotal tool in analyzing the health status of individual patients and the population it touches. It also needs to help our care providers predict possible errors and improve the safety and efficiency of health care delivery."
Comprehensive data and an integrated network will be crucial to the success of CVHP's strategic efforts to develop truly clinically driven pathways for chronically ill patients with diabetes, cancer, COPD and other chronic illness. New delivery of care models for at-risk patients will help stop readmissions, manage health status of population and shift the focus from volume to value.
As CPHO, Dr. Reyno will focus on disease trends and risk factors, and design programs to identify those factors. Of course, he can't do this in a bubble. Dr. Reyno says he is eager to spearhead new partnerships for greater outreach and collaboration with physicians, payers, community organizations, and advocacy groups to advance CVHP's population health initiatives/strategies. And he adds that he looks forward to being a part of the organization's transformation story.
"I was initially drawn to CVHP by the CVHP story. The people and facilities that make up CVHP have a long history of providing care for the people of the San Gabriel Valley. Secondly, I was drawn by the people I met in CVHP. The turnaround this organization has made in the past few years and the leadership and dedication of so many to accomplish this is remarkable and rare in the health care industry. I'm excited and proud to be a part of this amazing organization."
Prior to his appointment, Dr. Reyno served as the executive medical director of Citrus Valley Independent Physicians—an independent practice association affiliated with CVHP. Before joining CVHP in 2014, Dr. Reyno held the title of chief physician executive in Providence Health & Services. In that role, he was responsible for the operations and performance of 150 employed physician practices, cardiovascular services and inpatient mental health services for the Montana region of Providence. He first entered into hospital administration in 2008 as the chief medical officer for Regional Health Physicians in Rapid City, SD.
Dr. Reyno has spent the majority of his career as an Infectious Disease practitioner in private practice. He completed his undergraduate training at Creighton University, attended medical school at the University of Missouri-Columbia, completed residency training in Internal Medicine at the University of Nebraska Medical Center and subsequent Infectious Disease Fellowship at Creighton University. He received his Masters in Healthcare Administration from Montana State University.
Citrus Valley Health Partners (CVHP) is a nonprofit, comprehensive health system that serves nearly one million residents of the San Gabriel Valley through four locations: Inter-Community Hospital in Covina, Queen of the Valley Hospital in West Covina, Foothill Presbyterian Hospital in Glendora and Citrus Valley Hospice in West Covina.
To learn more about how CVHP is elevating health care in the communities they serve, please visit http://www.cvhp.org or via Facebook, YouTube, Twitter, keyword: CVHP.