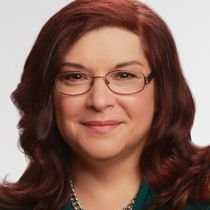 Philadelphia, Pennsylvania (PRWEB) October 08, 2015
It's often said that employees don't leave companies, they leave their managers. A new Gallup study released this year sheds new light on worker-manager relationships; about 50% of the 7,200 adults surveyed left a job "to get away from their manager." Mary Schaefer has experience with employee-management relationships, and uses her skills in human resources to share her ideas with a broad audience.
Schaefer will present "How to Make Your Relationship with Your Boss Work for You" on Thursday, October 22, 2015 at 12:00 p.m. EDT. Her resource-rich webinar will cover how to maintain positive and productive workplace relationships, particularly with a boss. Building an effective employee-management relationship can help demonstrate value to one's workplace contribution and facilitate a successful career trajectory. Registration is happening now on Soundview Live's website.
Schaefer's goal for this upcoming webinar is to build a viewer's confidence and effectiveness when working with the boss. She believes it can be daunting to lay the groundwork for that professional relationship. Working professionals can expect to learn how to gather feedback and resources from their bosses to improve that relationship.
Praise for Schaefer's work has been positive:

Catherine Flett, a Sales Specialist at Xerox Corporation says, "Mary recently delivered a webinar for our women's alliance members. I found her to be an expert in the subject matter and in addition her presentation skills were superb. She received high accolades from the membership on the content of the webinar [Manage Constant Change: Increase Your Performance, Confidence and Job Security]."
Daryl McNutt, now Chief Marketing Officer at AnyClip wrote about Schaefer, "She had a disciplined curriculum, is well organized and flexible enough to understand the demands of a Silicon Valley exec. As she worked through the process with me, all my colleagues she encountered were impressed with her detailed approach to executive coaching. She was able to provide me with insights and feedback, I felt was needed for me to move into the C-suite."
About the Author
Mary Schaefer is an innovative coach and consultant with expertise in manager/employee interactions. Schaefer has over 25 years' experience working in the human resources field. With her company Artemis Path, Inc., Schaefer trains clients on talent development and performance management. She has used her public speaking skills to provide leadership advice in other webinars including a TEDx talk.