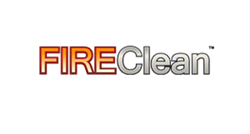 FIREClean™ is not canola oil or simple vegetable oil as has been claimed.
Ashburn, Virginia (PRWEB) October 02, 2015
FIREClean™ is an advanced weapon solution manufactured in a proprietary blend. It is biodegradable, non-toxic and non-hazardous to the user and to the environment.
"It is not canola oil or simple vegetable oil as has been claimed," pointed out FIRECLean's founder Ed Sugg. FIREClean™ is a formulation of bio-based ingredients together with other additives blended to provide the outstanding performance customers have come to expect. It provides a superior long lasting lubrication together with unmatched ability to prevent carbon and other fouling in firearms and related components.
FIREClean™ has been marketed since mid-2012 and has been used by many thousands of customers since with millions of rounds fired commercially, within law enforcement and by the military. Sugg confirmed, "It is combat proven in some of the harshest conditions on the planet."
It is not FIREClean, LLC, policy to comment on unsubstantiated speculation by so called experts and other "pundits" on social media. It is far more reliable simply to share real world experiences with from countless numbers of satisfied customers who continue to use it today. "FIREClean stands by our product and its capabilities. Try FIREClean and draw your personal conclusion," suggested Sugg.