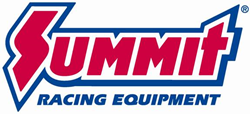 Tallmadge, OH (PRWEB) October 08, 2015
Dorman OEM replacement parts are engineered to improve durability and performance to exceed factory standards. Summit Racing has added over 2,000 new Dorman parts.to help owners get their vehicles ready to go for the upcoming winter months, including these:
Climate Control Modules
Dorman remanufactures these OE modules to factory specs. That means they are literally a plug and play installation with no programming required. Dorman quality-tests each module mode and goes through the trouble of replacing the backlight bulbs and O-rings (if equipped).
Available Applications
•1999-2009 GM truck and SUV
•2003-11 Ford Crown Victoria/Mercury Grand Marquis
Exterior Door Handles
Nobody likes the sound of a door handle snapping off when it's cold outside. Summit Racing carries over 1,500 Dorman door handles to fit domestic and import vehicles from 1970 right through 2015. We even have handles for tailgates and rear cargo hatches. Necessary springs and clips are included.
ABS Brake Control Modules for GM Truck
Winter is probably the worst time to have the anti-lock brakes go out. Dorman remanufactures these ABS control modules with more durable main pump transistors to help prevent pump relay burnouts and are vehicle simulator-tested to verify operation. Available for many 1999-2007 GM trucks and SUVs.
Turbo Up Pipes for Ford Powerstroke
These direct replacement turbocharger up pipes are crafted from stainless steel so they won't warp or crack. The pipes have been test-fit on the actual trucks to ensure a trouble-free fit and performance. All turbo down pipes come with gaskets and necessary hardware. Available for 1999-2010 Ford F-250/350/450 trucks and Super Duty Econoline vans with Powerstroke diesels.
Front Airbag Impact Sensors for GM Truck
Airbags won't deploy if the front impact sensors aren't working. Dorman impact sensors signal the vehicle's onboard computer system during sudden, extreme deceleration, which helps the computer determine whether or not to deploy the airbags. They're plug-and-play for easy, economical installation, with no reprogramming necessary. Available for 2002-08 GM trucks and SUVs.
Summit Racing Equipment
http://www.SummitRacing.com
1-800-230-3030