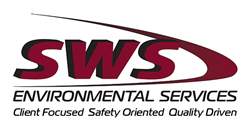 Orlando, FL (PRWEB) October 05, 2015
SWS Environmental Services (SWS), a leading environmental services company, will be an exhibiting sponsor in booth 106 at the 21st Annual Florida Remediation Conference hosted at the Rosen Center in Orlando, FL October 8-9, 2015. SWS conference attendees on hand will be President, Eric Zimmer; Vice President of Marketing & Technology, Jamie Michael; Senior Vice President of Remedial Services Bucky Thompson; Vice President of Sales, Robert Bistolfi; and National Account Executive, E&C, Stacie Cooper. The team will be on hand greeting clients, answering questions, and discussing site remediation services.
Prior to the start of the conference, the SWS team will be golfing and sponsoring a hole in the associated 2015 Annual Charity Golf Tournament on October 7, 2015 at Shingle Creek Golf Club in Orlando. All participants of the charity golf outing will have a chance to win a brand new Callaway Golf XHot Pro 9.5 driver. All proceeds from this year's charity golf tournament are going to the Yellow Brick Road Foundation. The goal of the sponsorship is to help raise awareness and funds to assist The Yellow Brick Road Foundation in their mission: To increase the exposure and awareness of congenital heart defects (CHDs), the world's most common and deadly birth defect, while providing assistance and support to families of hospitalized children with CHDs. You can find more out about the foundation at http://www.ybrf.org.
About SWS:
SWS Environmental Services is one of the largest, most diverse, and strategically positioned environmental services companies in the United States. Fully staffed service centers operating from 29 locations across Alabama, Florida, Georgia, Kentucky, Louisiana, North Carolina, Ohio, Tennessee, and Texas, are equipped and ready to respond 24 hours a day, 7 days a week. The company has been providing comprehensive emergency spill response, industrial services, site remediation, and waste management services for a multitude of industries, including utility companies, government agencies and military operations for more than 30 years.