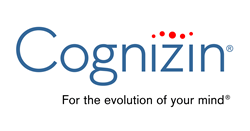 New York, NY (PRWEB) October 05, 2015
Dr. Danielle Citrolo, Technical Services Manager for Kyowa Hakko U.S.A., will discuss brain health products at this year's SupplySide West show in Las Vegas.
"Smart Science: Raise the IQ of your Brain Health Product" is the subject of Citrolo's talk on Wednesday, Oct. 7 from 3 p.m. to 3:50 p.m. PDT in Bayside D, Booth 400 on Level 1 of the Mandalay Bay Convention Center.
Citrolo, a registered pharmacist, will specifically highlight the benefits of Kyowa's Cognizin® Citicoline, a brain health supplement shown through numerous clinical studies to improve memory, focus, and attention in healthy adults.*
Citicoline is a naturally occurring nutrient found in the brain. Cognizin® Citicoline is a clinically tested form of citicoline that can supply the brain with the nutrition it needs to stay sharp. Key studies show that Cognizin® Citicoline increases brain activity among middle-aged adults and improves attention and focus in middle-aged women. Be the first to hear about our latest research on Cognizin® Citicoline, which showed daily oral supplement improved attention in healthy adolescent males.*
About Cognizin
Cognizin is a branded form of Citicoline, a natural substance found in every cell of the body and especially vital to brain health.* Citicoline is broken down during intestinal absorption and, after passing through the blood/brain barrier, is reconstituted in the brain as citicoline.* Citicoline is a water-soluble compound that supplies precursors for the synthesis of phospholipids, including phosphatidyl-choline, a major constituent of brain tissue*; helps maintain normal levels of acetylcholine, a chemical that regulates memory and cognitive function*; enhances communication between neurons*; supports visual function*; protects neural structures from free radical damage*; enhances metabolism and healthy brain activity*; and helps sustain healthy cellular mitochondria for sustained energy*. Cognizin is also highly stable, GRAS, ultra-pure and allergen-free. For more information on Cognizin, visit http://www.cognizin.com.
*These statements have not been evaluated by the Food and Drug Administration. This product is not intended to diagnose, treat, cure, or prevent any disease.
About Kyowa Hakko USA
Kyowa Hakko USA is the North American sales office for Kyowa Hakko Bio Co. Ltd., an international health ingredients manufacturer and world leader in the development, manufacturing and marketing of pharmaceuticals, nutraceuticals and food products. Kyowa is the maker of branded ingredients including Cognizin® Citicoline, Lumistor® L-Hydroxyproline, Pantesin® Pantethine, Setria® Glutathione, as well as Sustamine® L-Alanyl-L-Glutamine. For more information visit http://www.kyowa-usa.com.