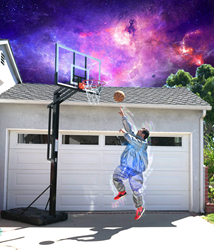 Los Angeles, CA (PRWEB) October 05, 2015
Omelet (omeletla.com), the LA-based creative company, announced today that Dan Ruth has been appointed Chief Production Officer. Ruth joins the company after more than four years at 72andSunny, where he served as Executive Producer for Activision and led production on award-winning spots for popular games like Call of Duty, Destiny, and Skylanders. Joining as a key member of the company's leadership team, Ruth will be responsible for managing and executing major digital, broadcast, and experiential production work for Omelet's clients while also working with his core team to grow the company's capabilities for existing clients and future partnerships.
"Dan is a world-class producer and leader. His vision, passion, and creativity are truly inspiring and we're confident that he'll be an excellent addition to our management team and the agency overall," said Don Kurz, Omelet's Chairman and CEO.
With over 12 years at renowned agencies like Crispin Porter + Bogusky and 72andSunny, Ruth brings to Omelet an incredible amount of experience producing work for more than 36 big brands including Activision, Burger King, Volkswagen, and ESPN.
"Omelet shares a mutual dream of flexing craft and pushing beyond what is expected in the pleated pants culture," said Dan Ruth.
Ruth joins the company at its Culver City headquarters, The Pterodactyl, on October 5.
"Omelet is a special group that values creativity, culture and drive over everything else so we take great care in hiring new people," said Ryan Fey, Omelet's Co-Founder and Chief Brand Officer. "Dan has everything we search for in a leader and more and we know he'll be the perfect fit."
About Omelet:
Omelet is a creative company that solves complex marketing problems for progressive partners, including AT&T, HBO, Microsoft, and Walmart. The company also has divisions – including Omelet Studio, Omelet To Go, and Omelet Brands – to create original brand programming, live interactive experiences, and original owned intellectual property.
http://www.omeletla.com
Contact:
Devin Desjarlais
Omelet Director of Communications
devin[dot]desjarlais[at]omeletla[dot]com
424-672-8606