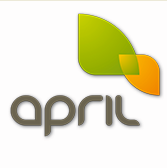 While everyone would prefer to avoid an impromptu night at an airport hotel, having a decent travel insurance policy can make it bearable and even fun in some cases.
Miami, FL (PRWEB) October 05, 2015
Flight delays have become increasingly more common and are one of the many reasons business travelers and leisure vacationers purchase travel insurance. Having been in touch with many policyholders who have utilized this benefit, APRIL Travel Protection (http://www.AprilTravelProtection.com) has compiled a list of the Top 5 U.S. cities in which to be stranded due to delayed or cancelled flights.
"While everyone would prefer to avoid an impromptu night at an airport hotel, having a decent travel insurance policy can make it bearable and even fun in some cases," said Jason Schreier, CEO of APRIL USA.
"In many cases, we're able to help policyholders with alternate travel arrangements to get them home as quickly as possible, but if an overnight is required, it's nice to be covered. And with APRIL's 'Stress Less' Benefits, vacationers don't have to pay out-of-pocket for applicable expenses," noted Schreier.
MIAMI
Whenever a flight is significantly delayed or cancelled, it's usually weather related, even if it's perfectly sunny at the departure and arrival destination. In these cases, if travelers absolutely have to spend that extra day on vacation, it's nice to be somewhere warm. Miami not only fits this bill, it's a trendy, cosmopolitan city with many nightlife options. Furthermore, Ft. Lauderdale International Airport is less than an hours' drive, so if travelers can't be rerouted out of Miami, there's a good chance they can still complete their travel plans in a timely fashion.
NEW YORK CITY
New York City has earned its moniker as "the city that never sleeps." Whereas the bars close by 1:00 a.m. in many cities across the U.S., New York City establishments are permitted to remain open until 4:00 a.m. and typically remain "hopping" through the wee hours. And like Miami, there are multiple airports throughout the area and with shuttle services offered between JFK and LaGuardia International Airports, passengers may not even require a rental car.
DALLAS
Dallas makes ther list for one reason and one reason alone: the Grand Hyatt DFW. One of the hotel brand's flagship properties, the Grand Hyatt DFW offers soundproofed luxury lodging with plush Hyatt Grand Beds® for light sleepers and a 24-hour fitness center/pool for insomniacs. If the delay occurs during daylight hours, inconvenienced travelers can still enjoy the hotel's steam saunas and rooftop saline pool with a day use room.
MAUI
Does this one really need an explanation? It's Maui! Vacationers probably didn't want to leave in the first place. Consider it a lucky break and hope that the torrential blizzard back home sticks around for a few more days.
LAS VEGAS
This one's a double-edged sword. If New York is the city that never sleeps, Las Vegas is the one that never stops sinning. The only downside is that travelers have probably already gone way over budget and don't really need that extra night at the casino. Then again, if they have coverage with APRIL, they're probably going to be compensated for the delay. Why spend it on a hotel room when they're not going to sleep anyway?
APRIL's 'Stress Less Benefits' provide instant adjudication – a ground-breaking innovation which pays to resolve covered issues on-the-spot while the vacationer is still traveling. Every policy sold by APRIL and its supplier partners offers this feature for a wide range of inconveniences that can't be predicted in advance, including severe weather and natural disasters, injury, sickness, death, job loss or relocations, supplier default, terrorism, military duty, strikes and more.
APRIL is the only insurance company to offer this progressive benefit to U.S. policyholders.
For a list of triggers covered by APRIL's 'Stress Less Benefits' or more information on policy options, contact APRIL at 855-277-4587, email info(at)AprilTravelProtection.com or visit http://www.AprilTravelProtection.com.
-----About APRIL Travel Protection-----
APRIL Travel Protection is owned by APRIL, an international group with 45 operational companies in more than 40 different countries with an annual sales figure exceeding $1.1. billion.
With its guiding principles to "build trust, push boundaries, innovate and keep it simple," APRIL Global Assistance Network benefits from an extensive organizational structure servicing more than six million policyholders worldwide.
The company's U.S. division is supported by American Modern Insurance Group (an AM Best A+ rated carrier) as its preferred underwriter and is headquartered at 11900 Biscayne Blvd. Suite 600, Miami, FL, 33181.