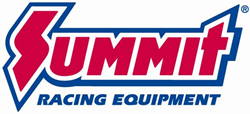 Tallmadge, OH (PRWEB) October 08, 2015
Sourcing original gauges for a classic vehicle can be difficult and expensive, but installing aftermarket gauges could mean hacking up a dashboard. These Classic Thunder Road Instrument Panels are complete drop-in gauge panels that fit like factory and pack modern, accurate Auto Meter gauges
There are a ton of options. Depending on the size and location (dash, center console, etc.), the panels come equipped with complement of instrumentation, like speedometer, tachometer, water temp., oil pressure, fuel level, and ammeter gauges. Select from one of 11 Auto Meter Gauge styles including the popular Phantom, Ultra-Lite, Sport-Comp, and American Muscle Series. The panels can be had in a classic black, carbon fiber, or brushed aluminum finish.
PowerNation TV's Detroit Muscle folks dig these panels too. In fact, they didn't hesitate to install this one in their 1970 Dodge Challenger "Ultra Violet" project car. Watch the full episode.
Classic Thunder Road and Auto Meter offer over 2,000 different panel and gauge combinations that cover a wide range of classic and late model cars and trucks. The kits come with a pre-labeled wiring harness for easy installation.
Summit Racing Equipment
http://www.SummitRacing.com
1-800-230-3030