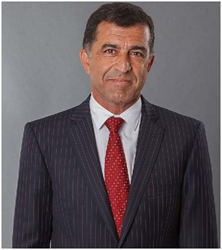 "In the car industry, it is generally deemed a successful transaction when the buyer is outmaneuvered. It really is very sad," -- Mr. Ali Omoomy.
Novato, CA (PRWEB) October 03, 2015
This week, MyHopscotch.com refreshed and relaunched its website in a drive to create even easier access for the auto-consumer, as well as free information through blogs, videos and articles on what to look out for when buying a car.
The site which offers a unique service to car buyers in the form of complete advocacy relaunched in order to educate its customers and non-customers on the realities on making an auto-purchase. Advice ranging from transparency, brokers, anxiety at point-of-purchase and how to tell a great salesperson as distinct from one who will make the experience an uncomfortable one, are just a few of the topics covered on the site's blog page.
It would seem the auto-consumer finally has a spokesperson who knows the car-sales business better than many of the people working in it. Mr. Ali Omoomy, former owner of Northern California-based, Novato Ford has turned the tables on the car-selling business, putting the customer firmly in the driver's seat. Mr. Omoomy offers a car-buying service that advocates purely on the side of the buyer. No dealer fees allowed.
Myhopscotch.com is the only service available that works solely with the buyer. Other services, which can be easily misunderstood as competition, all work either on a commission basis or via referral fees. Some even charge the dealer for directing web traffic. "Consumers have no idea that these other buyer services get paid by both the buyer and the dealer. How can you be on the buyer's side when you're getting paid from the seller too?" asks MyHopscotch CEO, Mr. Omoomy.
"MyHopscotch is paid by, and represents, the consumer only. Our fees are set, within a range of $199 - $399 depending on what tier of service your choose, with no additional hidden costs. And we don't get paid from anyone else," he explains.
Here's how it works: MyHopscotch.com finds the car you want to buy at the dealership closest to you. MyHopscotch then assesses and evaluates what the car should be sold for accounting for all variables, alignments and steps involved in the deal. If the dealer agrees, then MyHopsctoch will put the process in motion from beginning to end, from price assessment to arranging test drives to preparing paperwork for the buyer, making the entire experience a stress free, simple and completely transparent one.
So why didn't anyone think of this before? "The car-selling business is structured by a motivation to sell the car at the highest price possible. In addition, oftentimes some unnecessary appendages can be added into a sale. In the car industry, it is generally deemed a successful transaction when the buyer is outmaneuvered. It really is very sad," says Mr. Omoomy.
As a former dealership owner himself, Mr. Omoomy struggled to put systems in place within his own business to promote transparency and set-prices. "I approached this problem from several angles, none of which could stick. There are good dealers out there but they're so disproportionately outnumbered that it's difficult to effect change."
Systems so ingrained in car-sales personnel, within, and without, Mr. Omoomy's organization disallowed this degree of radical reform. The only thing left to do, was tackle the problem from outside the sales-role. "I see what other so-called car-buyer advocate websites and companies are doing. They're making the problem even worse. They're giving the consumer a false sense of power and security. They're getting paid from the dealers, but telling the consumer they're on their side and luring them into a false sense of control. It's outrageous."
He concludes, "Ultimately my personal values just wouldn't allow me to remain in the car dealership business anymore. I have one boss now and that's the car buyer."
MyHopscotch is currently available throughout California. A full national roll-out is planned for April 2016.
About myhopsccotch.com:
Myhopscotch.com is a dedicated group of former automotive industry professionals led by one of the most accomplished car dealers in the country, Mr. Ali Omoomy. The goal of MyHopscotch.com is simple: to level the car-buying playing field, by offering best in class expertise on the "the best way to buy a car" in an open and transparent way that puts the consumer in the best position to save thousands of dollars on their next car purchase.