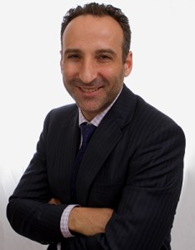 Newburgh, New York (PRWEB) October 05, 2015
On October 7th, Dr. Ran Y. Rubinstein will host a Cool Event and Botox® Night. This unique evening will include special pricing and discounts on the number one noninvasive wrinkle fighting injectable, Botox® Cosmetic, as well as the most popular nonsurgical fat elimination technique, CoolSculpting.
Those in attendance for the Cool Event and Botox Night will receive $100 off any Botox Cosmetic treatment, and 20% off of any CoolSculpting procedure. Staff will be on hand to provide a complimentary CoolSculpting assessment. In addition, guests will have a special opportunity to enter a raffle drawing for free CoolSculpting and Botox Cosmetic.
Botox® Cosmetic has been the top noninvasive procedure for 14 years in a row. The injectable erasers facial lines caused by repeated expression and movement. The Botulinum Toxin temporarily paralyzes targeted facial muscles, making winkles vanish. Botox® is most commonly used to treat Crow's Feet, Frown Lines, and forehead creases. The results from one Botox® Cosmetic session will take from two to three weeks to appear, but can last up to three months or longer.
CoolSculpting, Laser & Cosmetic Surgery Specialists, PC, brings patients unrivaled fat elimination results. Taking 60 minutes per treatment area, CoolSculpting gently freezes away fatty tissue, leaving taut, sculpted skin behind. CoolSculpting utilizes Cryolipolysis; extreme cold temperatures to permanently damage fat cells. As they die, the body then safely metabolizes and eliminates the fatty tissue. The healthy cells are not affected by the CoolSculpting procedure. Patients can expect a 20% reduction in fatty tissue after just one treatment, without any downtime.
Laser & Cosmetic Surgery Specialists, PC was established by Dr. Ran Y. Rubinstein more than 20 years ago. Dr. Rubinstein is one of the top facial plastic surgeons in New York and is double board certified by the American Board of Facial Plastic Surgery and the American Board of Otolaryngology-Head and Neck Surgery. He is also an active member of the American Society for Laser Medicine & Surgery. Dr. Rubinstein brings to his practice a diverse background and expertise in lasers and cosmetic and reconstructive surgery of the eyes, face, neck. Furthermore, he has been an assistant professor at the very prestigious Columbia – New York Presbyterian Hospital for over 15 years where he has participated in training future surgeons. Dr. Rubinstein has been recognized by his peers as one of the leading trainers for esthetic laser & injectable procedures. He is one of the most sought after physician trainers in the Northeast.
Dr. Rubinstein's Cool Event and Botox Night will be held on Wednesday, October 4th, from 5:00pm to 8:00pm. If you will like to receive further information, contact Laser & Cosmetic Surgery Specialists, PC at 845.863.1772. Space will be limited, so we encourage you to make your reservation today. More details can be found at http://www.yourfacemd.com/specials/events.
Contact:
Laser & Cosmetic Surgery Specialists, PC
200 Stony Brook Ct #2
Newburgh, New York 12550
845.863.1772
http://www.yourfacemd.com