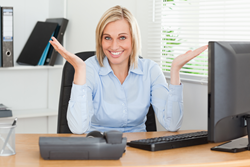 Finally, accurate recall status is one-click away!
Portland, OR (PRWEB) October 05, 2015
AutoAp, Inc., developers of Dynamic Recall Management℠, currently selling into the franchised auto dealer and fleet markets, has leveraged their industry-best safety recall notification capability and expanded their safety recall service offerings with the launch of Recall Status Now!℠ - the industry's first real-time safety recall status verification tool.
Current Methods Are Insufficient: Prior to the release of Recall Status Now!, no solution existed that combined highly-accurate and timely safety recall information with on-demand safety recall verification. Other recall lookup tools exist (including safercar.gov) that can check the VIN-specific safety recall status, but all have either inaccurate recall information and/or significant publishing delays that contribute to false-positive or worse, false-negative safety recall status results.
Accurate and timely safety recall information is the key: AutoAp has performed comprehensive research and analysis of the industry's available safety recall data, and invested significant engineering resources into refining the collection, cleansing and automation of safety recall data and repair status verification. The result is a proprietary, multi-sourced and validated, automated process delivering more accurate and timely safety recall status than is available from NHTSA or vehicle history report companies.
Protect customers and differentiate from competitors: Service subscribers now have the ability to check the recall repair status on passenger and light duty vehicles simply by entering a VIN, and in seconds get back the current, accurate vehicle-specific safety recall repair status. Recall status results can be printed or emailed.
Any organization needing to make rapid business decisions that are affected by the status of safety recalls on vehicles, can now benefit from this new cloud-based service. Market applications include franchised auto dealers, for valuing trade-ins or when purchasing vehicles for inventory; lenders, wanting to protect their approved borrowers from the potential dangers of unrepaired safety recalls; insurance companies, seeking to avoid expensive litigation stemming from accidents involving unrepaired safety recalls; and State Departments of Motor Vehicles, informing vehicle owners of the safety recall status at registration.
Companies and organizations involved in all facets of the automotive industry are now able to protect their customers and reduce their safety recall risk with AutoAp's Recall Status Now!℠ service.
# # #
AutoAp, Inc., is an automation-focused automotive software development company, based in Beaverton, Ore. Their patents-pending technology adds significant value to any organization involved in the ownership, purchase, sale, service, financing, insuring or management of vehicles or fleets of vehicles.