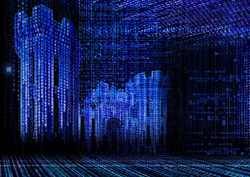 Serpent-OCB-Skein with a RSA-style key exchange or shared passphrase, or AES with a shared passphrase.
San Mateo, California (PRWEB) October 05, 2015
Rællic protects customers from governmental and private sector intrusions by providing safe communication between clients using state-of-the-art communications security techniques. The software suite serves consumers in multiple modes, all of which protect communications from technological attack with in-browser Serpent-OCB-Skein or AES encryption. Users have the option of using shared passphrases or RSA-style public/private key pairs to encrypt and decrypt the data they exchange, making the system secure from government and private snooping. The application, which features end-to-end strong encryption, is meant for family, friends, and especially business colleagues who want to maintain their privacy in this era of the USA PATRIOT Act and other invasive laws.
Competitors currently offer server-side encryption and communications options that provide a broad attack surface to potential interceptors. Rællic is different because encryption takes place on-the-fly in the user's own browser with authenticated Javascript files, meaning the server never sees the user's plaintext, passphrase, or private key. In addition, when used in RSA mode, private keys are never stored on the server, meaning the government cannot obtain any actual user data, even with a warrant and a gag order. Brute forcing text encrypted with Rællic's implementation of the Serpent cipher, particularly in shared passphrase mode with a strong passphrase, would take longer than the remaining lifetime of the universe.
"Rællic is the only software in the public sphere that offers such intensive but easy-to-use data protection to consumers and enterprises worried about interference with their communications. Our product addresses important gaps in consumer privacy, and it protects people from third party intrusions using the best available technology and cryptographic research," said Andrew Watters, Director of Rællic Systems. "I'm excited to debut the latest version of Rællic today, and I look forward to supplying this software to regular people in order to meet a need in the marketplace that my competitors currently don't."
Next in the pipeline is Rællic version 1.0, which is expected to further improve security with a quantum-safe Ring Learning With Errors key exchange as well as a friendly web platform for messaging. Version 1.0 is expected in January 2016.
About Rællic Systems:
Founded in 2012, Rællic Systems is a small research and development company based in San Mateo, California. The company's first product, communications software called Rællic, is ready for active use as a prototype. Truth Warrior, the company's ten-picture film series, is also in active development.