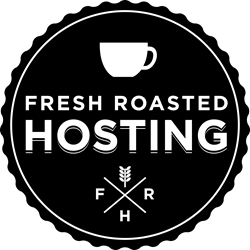 Fresh Roasted Hosting has always been committed to social responsibility and giving back to the community
Harrisburg, PA (PRWEB) October 05, 2015
Fresh Roasted Hosting, a leading provider of web hosting and virtual private servers, announced today their month long breast cancer research campaign called Host Pink. As part of the campaign Fresh Roasted Hosting will be helping to share facts and information about breast cancer throughout the month of October over its various social media channels. Additionally, Fresh Roasted Hosting will donate 50% of all new sales throughout the month to breast cancer research.
This year, Fresh Roasted Hosting has selected The WTFC as a strategic partner in its Host Pink campaign to help donate all money raised. Founded in 2008, The WTFC is a 501(c)(3) non-profit organization that raises funds to aid research and to ultimately find a cure for Breast Cancer. While doing so, they hope to spread awareness through their "WTFC" message to live for today and "self-indulge" because nobody knows what tomorrow will bring. The WTFC donates 100% of their proceeds to Breast Cancer research foundations.
"Fresh Roasted Hosting has always been committed to social responsibility and giving back to the community. We're excited to team up with such a like-minded organization which will be able to help us with this initiative during such an important month" says Fresh Roasted Hosting Senior Manager, Aaron Blackeby.
About Fresh Roasted Hosting
Fresh Roasted Hosting is a leading premium web hosting company headquartered in vibrant Harrisburg, Pennsylvania. Tucked in among coffee houses, independent retailers, and the oldest continually operating market house in the United States, Fresh Roasted Hosting delivers all the same high-end web hosting solutions you'd expect from their larger competitors, but with much better service – and often at a better price.