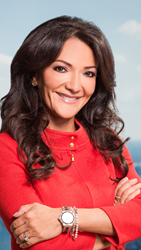 Pinnacle Group sets out to achieve the extraordinary for our clients. Thanks to our strategic partnerships with industry leaders we continue to grow in revenues, scale and scope. -- Nina Vaca, Pinnacle Group Chairman and CEO
Dallas, Texas (PRWEB) October 06, 2015
Pinnacle Group, a leading workforce solutions provider to the nation's largest corporations, has been named the second-fastest growing company on "The Impact 50," Inc. Magazine's list of 50 highest-growth companies on the Inc. 5000 led by a woman.
Pinnacle was named to the 2015 Inc. 5000 list of the fastest-growing companies in America for the tenth time. Pinnacle is also a member of the Inc. 5000 Honor Roll for companies that have been on the list consecutively for at least five years.
"Every year, Pinnacle Group sets out to achieve the extraordinary for our clients. Thanks to our strategic partnerships with industry leaders we continue to grow in revenues, scale and scope," said Nina Vaca, Pinnacle Group Chairman and CEO.
Pinnacle Group is a workforce powerhouse with a suite of business lines designed to cultivate, procure, deliver and process the human capital that companies need now. It is on track to achieve $1 billion in revenues this year.
Eric Schurenberg, President and Editor-in-Chief, Inc. Magazine, said, "Pinnacle Group and other companies on the Impact 50 list paint a clear picture of what entrepreneurship will look like in the future -- fueled, in part, by the rise of female role models at the helm of America's most successful companies."
Culled from the Inc. 5000, '"The Impact 50" stands on its own as a tribute to the growing leadership role of women entrepreneurs.
Vaca is Chairman Emeritus of the U.S. Hispanic Chamber of Commerce and Chairman of the USHCC Foundation. She leads the USHCC's At the Table initiative, which is dedicated to the advancement of women business leaders in the U.S.
She is an inaugural member of the Presidential Ambassadors for Global Entrepreneurship alongside business leaders like Tory Burch and works with U.S. Secretary of Commerce Penny Pritzker. Vaca also serves on the Boards of Comerica Bank, Kohl's Corporation and Cinemark.
Pinnacle Group is a leading workforce solutions provider offering staffing and consulting services, payrolling and IT compliance, and is a managed services provider throughout North America. It owns Provade, a Vendor Management Software (VMS) serving Pinnacle clients' full range of contingent workforce needs in 60 countries across languages and currencies.