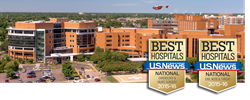 The data center migration was executed and managed in a nine-month, multi-phase process while adhering to the hospital's zero tolerance for downtime
Westborough, MA (PRWEB) October 06, 2015
Transitional Data Services (TDS), a leading provider of services and software to manage the end-to-end process for data center and IT transformations, announced today that it has successfully completed a major data center consolidation project for Sentara Healthcare, Norfolk, VA.
Sentara's management began the project with an exhaustive evaluation of its aging data center. This was necessary because the leading regional health provider lacked the expansion space, environmental infrastructure, and system capacities needed to support the organization's planned growth and their next generation of technology-aided health care services.
After evaluating multiple service providers, Sentara selected TDS to help plan and manage the move to the new data center, which involved the migration of many hundreds of applications and related server, storage and network infrastructure. "We were very impressed with the processes and proven experience of TDS," says Betsy B. Meadows, director, enterprise network services at Sentara. "TDS was just heads above everybody else from a systematic approach to the physical move process, and head and shoulders above others in terms of their tools and expertise."
How TransitionManager Helped Smooth the Way
To achieve a "zero-downtime" goal throughout the migration, Sentara leveraged the TDS TransitionManager software tool to streamline the entire process of discovery, planning and execution. The use of TransitionManager's dashboard helped provide the Sentara team with deep visibility into all phases of the migration at multiple levels, and gave everyone a step-by-step view of exactly what was happening at all times.
"TransitionManager was extremely beneficial to the success of the move," recalls Meadows. "It was a huge benefit to be able to tie all of the migration details together in one tool. The organization of the data, ease of use, and data views through the dashboard all gave us transparent insight into the move process."
The data center migration was executed and managed in a nine-month, multi-phase process while adhering to the hospital's zero tolerance for downtime. "Everything ran so smoothly that most people were unaware that we even moved the data center," says Jerry Kevorkian, chief technology officer at Sentara. "We did it without disrupting operations or patient care, and the hospital continued with ongoing mergers and other innovations. To us, that was the best measure of success."
"TDS did a great job, and they were very flexible with us," adds Meadows. "They guided us very well through the process and were there continually for support and to make sure that we were successful in the implementation and execution of a very complicated task."
With data and applications residing in a new state-of-the-art data center, Sentara is ready for the next generation of healthcare IT driven by data analytics. "Our vision for this project was much bigger than just a data center move, and more than just about mainframes and servers," says Kevorkian. "It was part of an overall transformation at Sentara to continually improve the way we deliver healthcare."
About Sentara Healthcare
For 126 years, Sentara Healthcare has grown as an integrated healthcare system throughout Virginia, North Carolina, and beyond. Sentara has one of only a few Level 1 trauma centers in Virginia and operates more than 100 sites of care, including 12 acute hospitals—seven in Hampton Roads (Southeastern Virginia), one in Northern Virginia, two in the Blue Ridge region of Virginia, one in southern Virginia and one in North Carolina.
About Transitional Data Services
Transitional Data Services (TDS) provides industry leading services and software to manage the end-to-end process for data center and IT transformations. This includes services for application migrations, virtual / cloud migrations, data center relocations / consolidation, network & infrastructure design and 24/7 environment monitoring and technical operations. Transitional Data Services and TransitionManager have been recognized by Gartner as a "cool vendor" in May, 2015. http://www.transitionaldata.com
Download TDS Sentatara Healthcare case study for more details