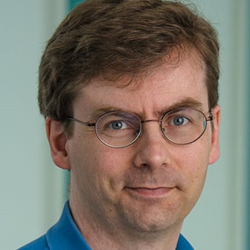 Yorba Linda, CA (PRWEB) October 06, 2015
A fundamental aspect of the thermodynamic characterization of macromolecular complexes is the determination of the component stoichiometry. There are a number of approaches that may be employed in this effort, including mass spectrometry, light scattering, and sedimentation equilibrium analytical ultracentrifugation (AUC). In recent years, an AUC method called multi-signal sedimentation velocity (MSSV) has emerged as an excellent means to elucidate stoichiometry. This technique, pioneered in the laboratory of Peter Schuck, acquires sedimentation velocity (SV) data using multiple wavelengths and multiple optical systems. Using the popular c(s) formalism, MSSV can supply the molar ratio of 2 – 4 species in a stable, co-sedimenting complex. In conjunction with the hydrodynamic information inherently available from a SV experiment, this often allows the unambiguous determination of stoichiometry.
Beckman Coulter is sponsoring a new educational webinar, "Exploring the Stoichiometry of Macromolecular Complexes Using Multi-Signal Sedimentation Velocity Analytical Ultracentrifugation," with Chad Brautigam, PhD, Associate Professor, Biophysics, Director, Macromolecular Biophysics Resource, The University of Texas Southwestern Medical Center. Basic theory and experimental design for MSSV will be featured in this webinar, along with the analytical strategies necessary to produce reliable results. Also, advanced topics, including measures that may be taken in difficult cases, will be covered. Throughout, concrete, real-world examples of MSSV will be presented.
Chad A. Brautigam is an Associate Professor of Biophysics, and Director of Macromolecular Biophysics Resource at The University of Texas Southwestern Medical Center. Dr. Brautigam's postdoctoral work was in the laboratory of Johann Deisenhofer at the University of Texas Southwestern Medical Center, where he determined the three-dimensional structures of proteins involved in neuroplasticity (synapsins) and blue-light sensing in plants (cryptochromes). In 2007, he joined the faculty of UTSW, advancing to the rank of Associate Professor in the Department of Biophysics in 2012. Dr. Brautigam is also the director of the Macromolecular Biophysics Resource, a core laboratory offering training in and access to a variety of biophysical techniques. He has served as an instructor at AUC workshops around the world for over eight years. Additionally, Dr. Brautigam develops software for biophysical data processing, analysis, and presentation. These include REDATE and GUSSI, which both act on AUC data.
The complementary webinar, hosted by LabRoots, will be presented on October 22, 2015, at 8:00am Pacific Time.
For full details and free registration, click here.
About Beckman Coulter:
Beckman Coulter Life Sciences' mission is to improve the health of people around the world. A global leader in research automation, flow cytometry, centrifugation, cellular analysis, genomics products, and particle characterization, they provide sophisticated tools for basic biological research, including: causes of disease; potential new drug development and advancing clinical research. Beckman Coulter Life Sciences delivers the highest quality solutions and customer support — a commitment to excellence that's evident in everything they do.
About LabRoots:
LabRoots is the leading scientific social networking website and producer of online educational events and webinars. And we are a powerful advocate in amplifying global networks and communities, and contributing to the advancement of science through content sharing capabilities and encouraging group interactions.
Founded in 2008, LabRoots emphasizes digital innovation in scientific collaboration and learning. We have become a primary source for current scientific news, webinars, virtual conferences and more. Join for free and become part of the largest scientific learning community in the world.