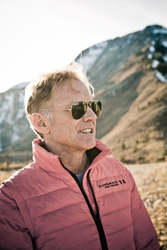 "Paper Tigers is a must see for everyone-especially for educators, bureaucrats and political leaders." Don Schwartz, CineSource Magazine
San Francisco, CA (PRWEB) October 06, 2015
The feature-length documentary film, PAPER TIGERS will make its California premiere at the 38th Annual Mill Valley International Film Festival, one of the nation's top 10 film festivals, which showcases the best of Independent and World Cinema. Presented by the California Film Institute, PAPER TIGERS is a riveting documentary, offering a new take on one of education's greatest problems-the 'lost' children. Educators take on the root cause of many of the teenager's critical behavioral problems like loss of hope, toxic stress and lack of support and offers new strategies for coping and stimulating new interests, turning their lives and learning skills around—with great success.
"I write with passion that "Paper Tigers" is a must see for everyone—especially for educators, bureaucrats and political leaders." Don Schwartz, CineSource.
PAPER TIGERS will premiere on Tuesday, 10/13 at 5:30 p.m. at Cinearts Sequoia in Mill Valley with an additional screening happening on Friday, 10/16 at 3:00 p.m. at Lark Theater in Larkspur (Lark). Following the premiere, Jamie Redford will celebrate PAPER TIGERS, with his band, Olive and the Dirty Martinis with a show at Sweetwater. Doors open at 7:30 p.m. and the show starts 8:30 p.m. Tickets are $14 and available at: http://www.mvff.com
"Paper Tigers is a moving and profoundly important film that offers critical insights into one of the most widespread educational and health challenges in American society. It should be mandatory viewing for teachers and principals across the country, and anyone who works with vulnerable youths," said David Bornstein, New York Times author and Co-Founder of The Solutions Journalism Network. The film follows a year in the life of Lincoln High Alternative School in Walla Walla, Washington. After radically changing its approach to disciplining its students, Lincoln saw a dramatic turnaround in everything from the number of fights to test scores to graduation rates. The school has become a promising model of how to break the cycles of poverty, violence and disease that affect families. Told with intimate verité and diary cam footage, Paper Tigers is a testament to what the latest research on childhood adversity is proving: that one caring adult can change the trajectory of a young person's life.
"It is an honor to premiere Paper Tigers at Mill Valley. We appreciate the opportunity to share Paper Tigers with the film community and California audiences who deeply care about improving outcomes for the next generation," says James Redford. Executive Producer, Karen Pritzker has joined again with Redford on Paper Tigers, following the production of the successful, award-winning documentary, The Big Picture: Re-thinking Dyslexia. Redford and Pritzker have partnered to form documentary film studio, KPJR Films, and plan to follow Paper Tigers with a companion documentary, Resilience, which delves into the new approaches being explored in the of human development, and includes portraits of practitioners that are putting that science into action.
Each year the MVFF welcomes more than 200 filmmakers, representing more than 50 countries. The festival has an impressive track record of launching new films and new filmmakers, and has earned a reputation as a filmmakers' festival by celebrating the best in
American independent and foreign films, alongside high-profile and prestigious award contenders. Screening sections include World Cinema; US Cinema; Valley of the Docs; Children's FilmFest; a Daily Shorts program; and Active Cinema, MVFF's activist films initiative. Festival guests also enjoy Tributes, Spotlights and Galas in a relaxed and non- competitive atmosphere surrounding MVFF, which gives filmmakers and audiences alike the opportunity to share their work and experiences in a collaborative and convivial setting.