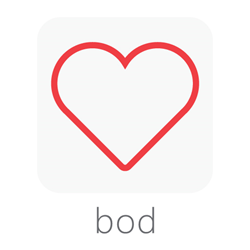 "At BOD, we never give up hope that we will find love. The person we were meant to be with for the rest of our lives could be right around the corner,"
Los Angeles, CA (PRWEB) October 06, 2015
(October 2015) Bad Online Dates (BOD), a pioneer in the bad-date conversation and the evolving space of online dating, is celebrating its eighth anniversary on October 18, 2015. In honor of the anniversary, the company announced an invitation-only alpha/beta launch of a geo-location-based mobile dating app that CEO and founder Jennifer Kelton expects will revolutionize mobile dating by increasing opportunities, choices and hope. "Bad dates suck, and daters can use the BOD app to turn lemons into lemonade," Kelton said. The new app will be launched with 50 to 100 participants on October 15, 2015, in a test market on the West Coast of the United States, with a rollout expected across the U.S. in 2016.
Specifics about the new mobile dating app's features are top-secret at the moment. Kelton believes the app will transform the dating space as we know it by redesigning the concept of dating and taking it to a whole new level.
"Online and mobile dating are here to stay, but for many daters it has become an exercise in frustration, rejection and dejection. Technology was supposed to make connecting easier, but it often has the opposite effect, making people feel discouraged. It's hard to get dates. Not everyone has good social skills. It's hard to make dating connections," she explained. "We can't have all those lonely hearts out there suffering! The dating industry has a responsibility to improve the odds of finding love. This app redesigns the concept of dating and provides incredible new potential for discouraged daters."
According to Kelton, online dating's growing popularity is due in part to a general increase in the number of people online. She said 87% of the population now has online accessibility (International Telecommunications Union), with 80% of the population having access to smartphones and mobile Internet access (IBISWorld). Growth in the number of singles also has been a factor. The U.S. Census Bureau says the number of single adults has increased to 47% from 28% in 1970.
Kelton pointed out that acceptance of online dating has increased, with most 20-year-olds having grown up with web dating as the norm. Statistics from Pew Research show only 21% of Internet users now feel "people who use Internet dating sites are desperate," compared to 30% in 2005.
Kelton pointed to Statistica 2015, which indicated the U.S. annual dating market revenue has grown steadily since 2009 and is expected to reach over $400 million by 2017. Nielsen research indicates one in 10 Americans have visited one of the web's 3,900 online dating sites, lingering an average hour per day.
Narrowing the focus to one dating website, Kelton said the CEO of Plenty of Fish attributes 85% of its traffic to mobile devices. Plenty of Fish is a top dating website, with 90 million users estimated by media.
Kelton is working with several partners to develop the new mobile app:

Mark Hahs is cofounder and managing partner at VentureDNA, a worldwide mobile and social media developer and marketer. He leads creative and software development teams worldwide. His clients have included Eastman Outdoors, Billabong, Boy Scouts of America, Motorola, Coca-Cola, SunGard Treasury, Warner Bros., the band Black Eyed Peas, and Dick Clark Productions.
Gary Mittman, managing director of Digital Consultants, offers 25 years of experience in technology and direct marketing. He was previously president and cofounder of Nami Media, acquired by LIN Media and now known as Media General (NYSE: MEG). Mittman served as CEO and founder of other companies in videoconferencing, Internet application, and ad tracking.
Shanti Beaurline is a marketing consultant and digital strategist whose efforts have generated more than a half-billion dollars in revenues, with two startups earning acquisition.
Clients have included T-Mobile, Windows Phone, TGI Friday's, Farmers Insurance, AT&T, Corona, Walmart Game Ctr., Lionsgate and Paramount Films, Tempur-Pedic, Intuit, Sony and Activision.
"At BOD, we never give up hope that we will find love. The person we were meant to be with for the rest of our lives could be right around the corner," Kelton said, explaining the motivation for the new BOD mobile app. Kelton herself is single. "It gets me inspired to think Mr. or Ms. Right could be within blocks of a dater at any given time! This app with its many exciting features solves that problem by blowing the doors off of dating opportunities."
To learn more about Bad Online Dates, visit http://www.BadOnlineDates.com. Jennifer Kelton is available for interviews by calling 310-306-2366 or emailing Jennifer@BadOnlineDates.com.
About Bad Online Dates Founder/CEO Jennifer Kelton
Jennifer Kelton has investigated the game of love and provided encouragement and support to the worldwide dating community since 2007. Perhaps best known as author of the humorous and touching dating book, Don't Use My Sweater like a Towel, Kelton is an accomplished entrepreneur, author, social media innovator and dating advisor. She is founder and CEO of the popular pioneering online dating community, Bad Online Dates, as well as Dress for the Date. Fans can laugh, post bad dates and get dating advice on the Bad Online Dates Facebook fan page, Twitter page, blogs, Bad Date TV, and the Bad Dates app.
Kelton's work and book have been featured on CNN Living, The Washington Post, iPad News Tracker, TIME Travel, Seattle Weekly, ABC, KGTV San Diego, KTVU FOX Oakland, Mashable, Ryan Seacrest and many other media outlets.