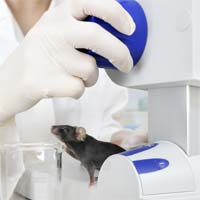 Our results clearly emphasize the therapeutic efficacy of liposomal pemetrexed over free pemetrexed...
Raleigh, NC (PRWEB) October 06, 2015
Doctors studying a new way to deliver the popular mesothelioma drug pemetrexed (Alimta) say a fast-release liposomal coating did the best job of shrinking tumors in mice. Surviving Mesothelioma has just posted an article on the new research. Click here to read it now.
Scientists at Zagazig University in Egypt and Tokushima University in Japan recently tested two different versions of a fat-based coating designed to deliver more toxic pemetrexed into mesothelioma tumors with fewer side effects.
"Our results clearly emphasize the therapeutic efficacy of liposomal pemetrexed over free pemetrexed in conquering aggressive solid tumors such as malignant mesothelioma," writes lead author Dr. Noah Essam Eldin of Zagazig University.
The new article in the European Journal of Pharmaceutical Sciences says liposomal delivery can help "overcome some of the major shortcomings", including serious toxicity, with the use of pemetrexed.
"Although pemetrexed is the only drug approved specifically for the treatment of mesothelioma, it is only moderately effective. If this new delivery system proves to be as effective as it has been in some other conditions, we are hopeful that it could have a significant impact on mesothelioma survival," says Surviving Mesothelioma Managing Editor Alex Strauss.
Read more about liposomal pemetrexed and its potential role in mesothelioma treatment in More Support for Novel Mesothelioma Drug Delivery System available now on the Surviving Mesothelioma website.
Eldin, NE, "Encapsulation in a rapid-release liposomal formulation enhances the anti-tumor efficacy of pemetrexed in a murine solid mesothelioma-xenograft model", September 25, 2015, European Journal of Pharmaceutical Sciences, Epub ahead of print, http://www.ncbi.nlm.nih.gov/pubmed/26415830
For nearly ten years, Surviving Mesothelioma has brought readers the most important and ground-breaking news on the causes, diagnosis and treatment of mesothelioma. All Surviving Mesothelioma news is gathered and reported directly from the peer-reviewed medical literature. Written for patients and their loved ones, Surviving Mesothelioma news helps families make more informed decisions.