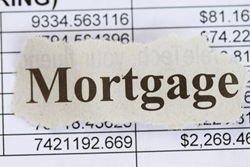 With this information, consumers can feel more confident with their decision to invest in a home and take out a mortgage
Chicago, IL (PRWEB) October 04, 2015
According to a recent report from the Consumer Financial Protection Bureau, the TILA-RESPA Integrated Disclosure Rule was implemented on October 3. While lending like The Federal Savings Bank have prepared for the switch, consumers looking to invest in a home after the deadline may not know what the new regulation means for them.
Fewer documents to sign
Veteran and first-time home buyers alike now only need to concern themselves with two documents. Each applicant will be provided with a Loan Estimate, which shows the loan term, line-item fees, cash need to close and a rate quote. This documented was created to simplify the information provided and better ensure consumers understand what the conditions of a specific loan product entail.
The second document provided is called the Closing Disclosure. This document will give more detailed information regarding the terms of the loan and will be provided to the borrower three days prior to closing.
Timing of the new regulation
TRID ensures all loan applicants have enough time to review the documents they are given and review the terms. With this information, consumers can feel more confident with their decision to invest in a home and take out a mortgage. The Federal Savings Bank thinks this is a good move on the part of the Consumer Financial Protection Bureau because it leads to greater transparency and simplicity during the mortgage application process.
Whether customer, reality, or trusted referral source, The Federal Savings Bank understands how important every purchase or refinance transaction is to help our clients optimize the purchase or refinance of their home.