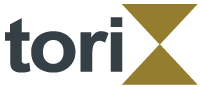 (PRWEB) October 06, 2015
TORI Global is one of the fastest growing IT service providers in the UK according to the Sunday Times 2015 Tech Track 100. We are experienced, independent practitioners with an extensive global network of experts that will help you manage change across your enterprise.
To support the continued growth and expansion of our services internationally, TORI has strengthened its US leadership team with the recruitment of two leading IT executives in our New York office.
Stuart Waldrum is a highly experienced CIO with leading Fortune 500 companies and is a long-term advisor to large, complex institutions on their IT issues. Jerry Gregory has been partnering and providing mission-critical solutions to large U.S. companies for many years as the co-founder of Double-Take Software, a leading supplier of business continuity, disaster recovery, and migration services.
Stuart and Jerry add significant strength and expertise to TORI's ability to help US based clients, including JP Morgan Chase, NYSE Euronext, UBS, QBE, Fannie Mae, and others in their business transformation journeys. Together they are the senior U.S. based members of TORI's global team.
The status quo, business as usual approach is no longer sustainable. Changes in computing infrastructures such as Cloud and Mobile Computing, increased compliance and operational risk, increased localization and outsourcing of key IT, and operational elements require the IT leadership team to fundamentally rethink its approach.
TORI's teams and management have extensive experience in planning these transformations and accompany their clients through the complex process of putting these changes in place, helping to create a controlled, lower-risk, successful experience.
For further information about TORI visit our website http://www.toriglobal.com or call 212 461 2145.
About TORI
TORI was formed by a team of practitioners with extensive experience working at a senior level for large firms across multiple regions. The founding partners all sought the 'ideal' consultancy when working as CIO, CTO and Executives. TORI was created to embody that ideal.
TORI Global will help you transform your business. We are experienced, independent practitioners. Our extensive global network of experts works with you to manage change across your enterprise.
TORI combines in one organization all the required components to design, run, control and most importantly change large complex technology and operational environments.