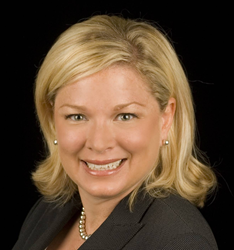 Wherever you are in your career, this panel discussion will inspire and motivate you down that path of empowered security leadership.
ATLANTA, GA (PRWEB) October 05, 2015
T.E.N. CEO & President Marci McCarthy will lead a special breakout panel discussion, "Pathways to Empowered Security Leadership," during the ISSA International Conference on Oct. 12-13, 2015 at the Chicago Marriott Downtown in Chicago.
Scheduled for 10-10:45 a.m. on Oct. 12 in the Northwestern/Ohio State room, the panel will feature local InfoSec thought leaders, including Todd Fitzgerald, Global Director of Information Security for Grant Thornton, Larry Lidz, chief information security officer for CNA Insurance, Jeff Reich, chief security officer for Barricade.io, and Richard Rushing, chief information security officer for Motorola.
During this invaluable panel discussion, top CISOs and information security leaders will share personal stories about when and where their careers began, what pivotal events launched them into leadership, and what has empowered them to grow stronger in the field. Security professionals at any level of experience will benefit from hearing the advice, knowledge and personal challenges these leaders have faced on their pathways to empowered security leadership.
"This panel discussion will feature a dynamic group of security leaders from various industries and diverse backgrounds, who have forged their own path to leadership and excellence in the field," McCarthy said. "Wherever you are in your career, this panel discussion will inspire and motivate you down that path of empowered security leadership."
The 2015 ISSA International Conference will be held on Oct. 12-13, 2015 in Chicago and will feature the theme, "Advancing the Culture of Security." Known for its valuable education and networking, the ISSA International Conference allows security professionals to network one-on-one with brilliant, forward-thinking professionals and to learn in interactive environments. Learning sessions focus on advancing individual growth, managing technology risk and protecting critical information and infrastructure. Learn more or register online: https://www.issa.org/?issaconf_home
About T.E.N.
T.E.N., a national technology and security executive networking organization, facilitates peer-to-peer relationships between top executives, industry visionaries and solutions providers. Nominated for numerous industry awards, T.E.N.'s executive leadership programs enable information exchange, collaboration and decision-making. Its flagship program, the nationally-acclaimed Information Security Executive® (ISE®) of the Year Program Series and Awards, is North America's largest leadership recognition and networking program for security professionals. Other offerings include The ISE® Lions' Den & Jungle Lounge, T.E.N. Custom Programs and the ISE® Industry Expert Advisory Services, empowering IT solutions providers to gain access to highly credentialed IT business veterans' expertise. For information, visit http://www.ten-inc.com.