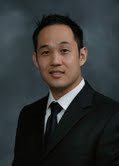 Birmingham, Lake Orion, Clarkston, Metamora Michigan (PRWEB) October 05, 2015
Dr. Yoon has joined Women's Excellence and is Board Certified Obstetrician and Gynecologist. He graduated from University of South Florida and Des Moines University's College of Osteopathic Medicine.
Dr. Yoon completed his training in Michigan at St. John Providence Health System. His expertise is in performing minimally invasive techniques to achieve the best possible outcome for his patients. His philosophy is treating patients as individuals. He strives to get to know his patients as much as possible to improve and continue their health management. Dr. Yoon is married with three beautiful daughters.
Women's Excellence is the most comprehensive obstetric and gynecologic office in Michigan. They also specialize in menopause, weight control, bladder control, endometriosis, robotic surgery, pelvic floor physical therapy, and midwifery services. The knowledgeable, well-trained, compassionate physicians and healthcare providers of Women's Excellence are taking new patients and are conveniently located in four locations throughout southeastern Michigan, Birmingham, Lake Orion, Clarkston and Metamora. For more information, visit http://www.womensexcellence.com.