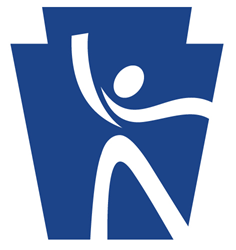 Lancaster, PA (PRWEB) October 05, 2015
Four Pennsylvania organizations will be recognized by the Keystone Alliance for Performance Excellence (KAPE) at its 10th annual Awards Banquet and Conference on November 4 and 5 at the Toftrees Golf Resort & Conference Center in State College, PA. In addition to pre-conference workshops and breakout sessions of interest to all sectors, this two-day conference will feature keynotes from three of the 2014 Malcolm Baldrige National Quality Award (MBNQA) recipients, Elevations Credit Union, PricewaterhouseCoopers Public Sector Practice and Hill Country Memorial Hospital.
For a detailed conference agenda and registration information, visit http://www.keystonealliance.com.
The following Pennsylvania organizations will receive KAPE recognition:
Big Brothers Big Sisters of Southeastern PA - Philadelphia
Center for Organ Recovery & Education: CORE - Pittsburgh
Higher Images, Inc. - Bridgeville
Southern Huntingdon County School District – Three Springs
KAPE is a non-profit corporation that has as its mission "To be the catalyst for performance excellence in all sectors of the Pennsylvania economy." Key to accomplishing this is a progressive, three-tiered assessment and awards process that encourages and recognizes organizational performance improvement. The KAPE Award process is open to all organizations in business, education, health care, government and non-profit sectors. The process is based on the Malcolm Baldrige National Quality Award Criteria, a proven system for assessing and improving organizational performance. By applying, an organization receives many benefits, including an independent evaluation by KAPE examiners selected for their criteria knowledge and industry expertise, and a detailed feedback report that highlights the organization's strengths and opportunities for improvement.
For additional information, contact Bob Bitner, executive director, at 717-737-6470.