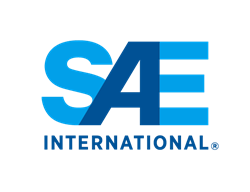 This is what SAE International does best. We were able to create a Recommended Practice that works on all fronts. - Mark Zachos, chair of SAE International's J1939/84 Task Force
Warrendale, PA (PRWEB) October 06, 2015
SAE International has published an updated version of Recommended Practice J1939/84, a document designed to verify that heavy duty, on-road vehicles are capable of communicating a required set of information related to emissions.
The Recommended Practice, "OBD Communications Compliance Test Cases for Heavy Duty Components and Vehicles," sets guidelines for communicating in accordance with the diagnostic messages specified in SAE J1939/73, with the use of an off-board diagnostic tool interface.
Mark Zachos, chair of SAE International's J1939/84 Task Force under the Truck Bus Control and Communications Network Committee, said the Recommended Practice was created to assure that heavy duty engine manufacturers are complying with standardized emission testing regulations. Zachos said the Recommended Practice assures that all engines, regardless of the manufacturer, can be tested under the same set of tests to determine if they meet governmental emission regulations.
"Engines designs differ from manufacturer to manufacturer, so we needed to create a Recommended Practice that could apply to all engines," Zachos said. "This is what SAE International does best. We were able to create a Recommended Practice that works on all fronts."
SAE J1939/84 describes the tests, methods and results for verifying diagnostic communications from an off-board diagnostic tool, such as a scanner, to a vehicle or component. The Recommended Practice serves as a guide for testing vehicles for compliance with California Air Resources Board and other requirements for emissions-related, on-board diagnostic functions for heavy duty engines used in medium and heavy duty vehicles.
The development of heavy duty, on-board diagnostic regulations by the U.S. EPA and the California Air Resources Board require that diagnostic message services are exercised to evaluate diagnostic communication standardization requirements on production vehicles.
"This updated version of SAE J1939/84 revises the testing procedures in section six of the older version of the document in order to implement a two-operating cycle failure detection process for production vehicle evaluation," said Zachos. "The tests also exercise diagnostic executive features, such as three-drive cycle accounting, freeze frame management and the general demeanor in addition to the demonstration of interface functions. Detailed criteria for some tests are described in a normative appendix, Appendix A, which was inserted before the output report examples that are now in Appendix B. The revisions were extensive enough to warrant publication as a complete revision."
SAE International is a global association committed to being the ultimate knowledge source for the engineering profession. By uniting over 137,000 engineers and technical experts, we drive knowledge and expertise across a broad spectrum of industries. We act on two priorities: encouraging a lifetime of learning for mobility engineering professionals and setting the standards for industry engineering. We strive for a better world through the work of our philanthropic SAE Foundation, including programs like A World in Motion® and the Collegiate Design Series™.