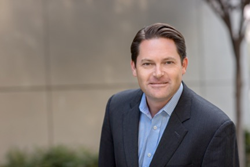 Bringing Jared on board is a strategic move for RiseSmart as we continue to focus on growing revenues and scaling globally.
San Jose, CA (PRWEB) October 05, 2015
RiseSmart, a Randstad company and leading provider of contemporary career transition services, has appointed Jared Smith as senior vice president of sales. In this role, Smith will be responsible for all sales, business development initiatives and partnerships globally. The recent announcement of RiseSmart's acquisition by Randstad Holding nv (AMS: RAND), one of the largest HR services companies in the world, places greater emphasis on Smith's business development role.
Smith joins RiseSmart from Morneau Shepell, where he served as senior vice president of the $450 million consulting and outsourcing provider. He was responsible for the sales and execution of complex benefits, pension and health care management solutions, ranging from Software as a Service (SaaS) solutions to comprehensive outsourcing, for new and existing clients. Smith has 20 years of implementation and management experience in mid- to large-market direct operations and has led major projects for private, public, domestic and international companies.
"Bringing Jared on board is a strategic move for RiseSmart as we continue to focus on growing revenues and scaling globally," said RiseSmart President and CEO Sanjay Sathé. "He shares our values, customer focus, and drive for innovation. Plus, his vast consulting and outsourcing experience coupled with a proven record to drive growth within an organization make him an extraordinary leader for our team."
Prior to Morneau Shepell, Smith served as vice president at ACS, a leading outsourcing and investment solution that was acquired by Xerox in 2010. He handled global sales of complex benefits outsourcing solutions for new and existing clients. Smith played a key role in developing the business through organic growth and acquisition.
"RiseSmart has already achieved so much success and is a driving force in the outplacement industry," said Smith. "I have always admired RiseSmart and look forward to being a part of the positive change that RiseSmart brings to its clients. I plan to focus on implementing new strategies to help achieve the company's sales goals."
Smith holds a bachelor's degree in finance from the University of Texas at Austin. He will be based in Austin, Texas, and report directly to Sathé.
About RiseSmart
RiseSmart, a Randstad company, is a leading provider of contemporary career transition services that strengthen employer brands, improve retention and re-engage talent. RiseSmart's contemporary approach to outplacement combines personalized services from trained professionals with unmatched technology delivered through a convenient, cloud-based platform. High-performing organizations in more than 40 industries rely on RiseSmart's outplacement solution to help former employees find new jobs faster. Landing rates exceeding 80 percent and time-to-placement averages more than 60 percent faster than national averages have helped make RiseSmart the nation's fastest-growing outplacement firm. RiseSmart's innovative approach to human capital management has earned the company a wide range of awards and recognition from organizations including Bersin by Deloitte, the Best in Biz, Gartner Inc., the Golden Bridge Awards, GreatRated!, LAROCQUE, the Momentum Index, Red Herring, the San Francisco Business Times, SiliconIndia, the Silicon Valley/San Jose Business Journal, the Stevie Awards and TIE. Additionally, RiseSmart's outplacement solution has earned the exclusive endorsement of the American Hospital Association. For more information about how enterprise career management can help you, visit http://www.risesmart.com.